Bali Chocolate Factory and Farm Tour
Bali Chocolate Factory
and Farm Tour
Visit Bali's very own organic and ethical chocolate factory. From the field
to the factory, see, taste, feel and smell the process of turning
organic beans into melt-in-your-mouth chocolate bars.
WHY THIS TOUR?
Welcome to chocolate heaven – right here in Tabanan, Bali! Few can resist the taste of rich, creamy chocolate, particularly the artisanal kind. CAU Chocolate produces delicious, organic chocolate that is high in quality and affordable, using ingredients that are sourced and produced by sustainable farming partners.
The company was formed in 2014 by Alit, a local cacao farmer, who dedicated himself to learning about cocoa and its post-harvest process, in particular how to transform the beans into delectable chocolate bars. He uses only beans from the local areas and is also involved in educating and improving the welfare of farmers.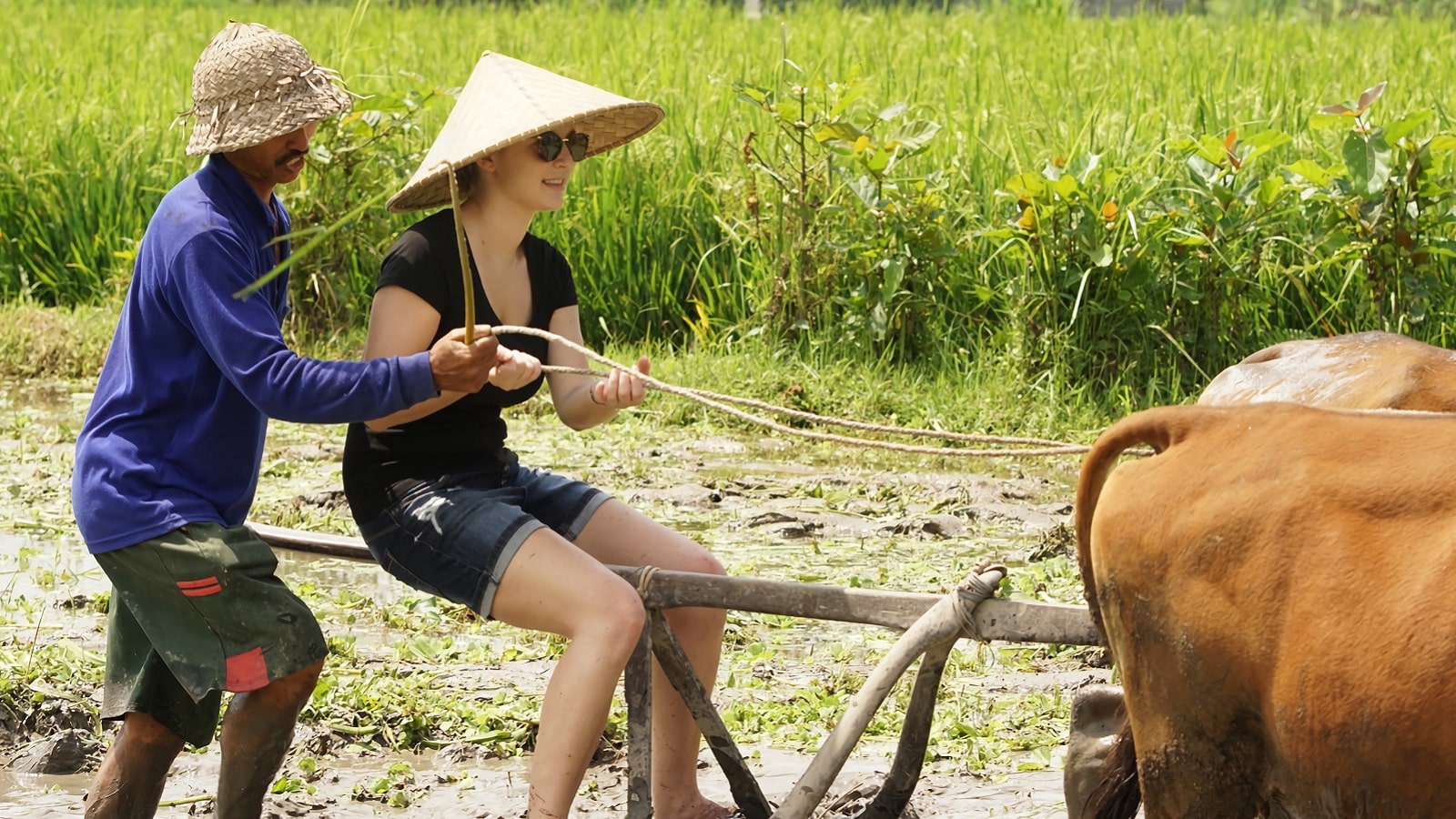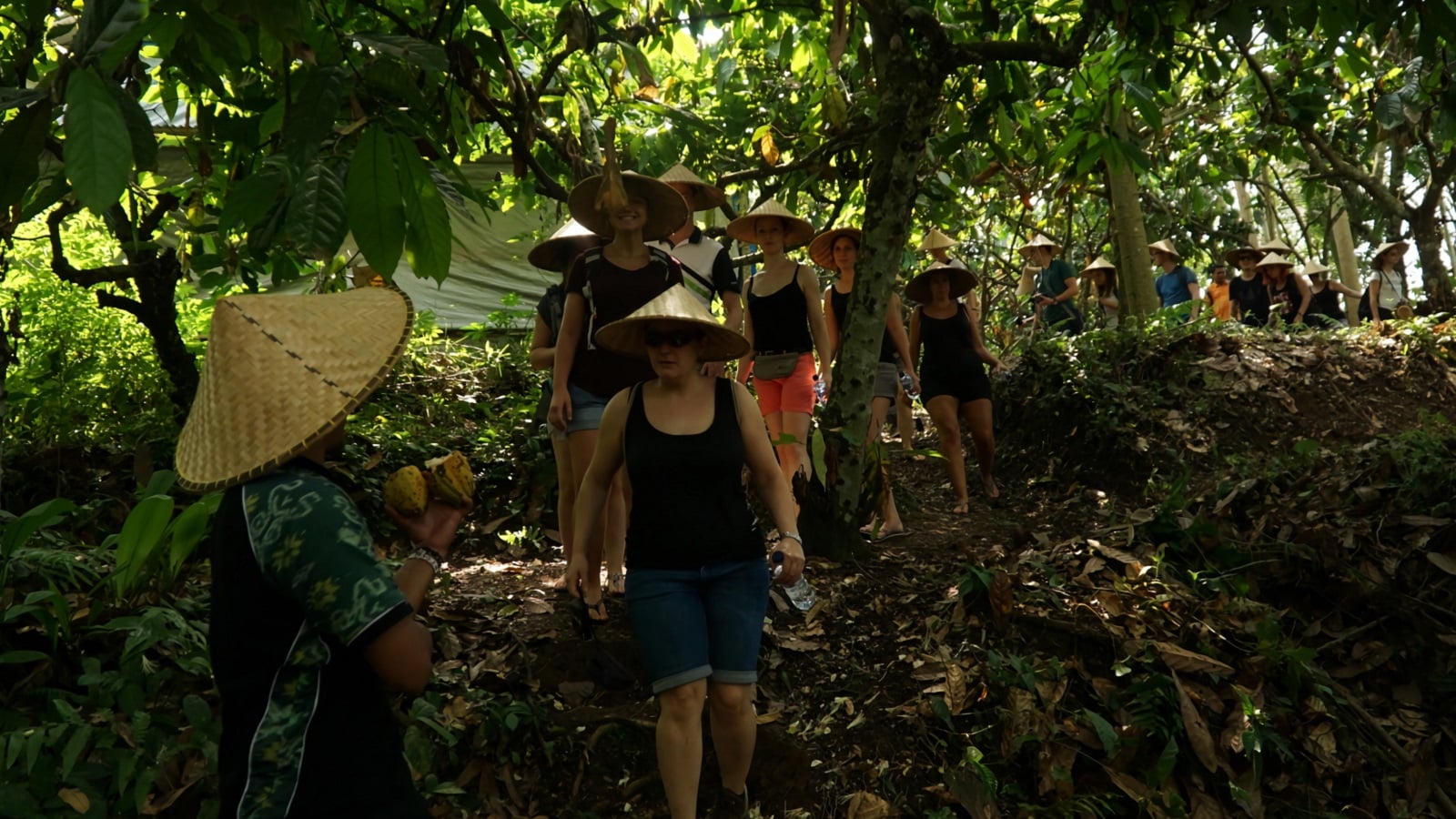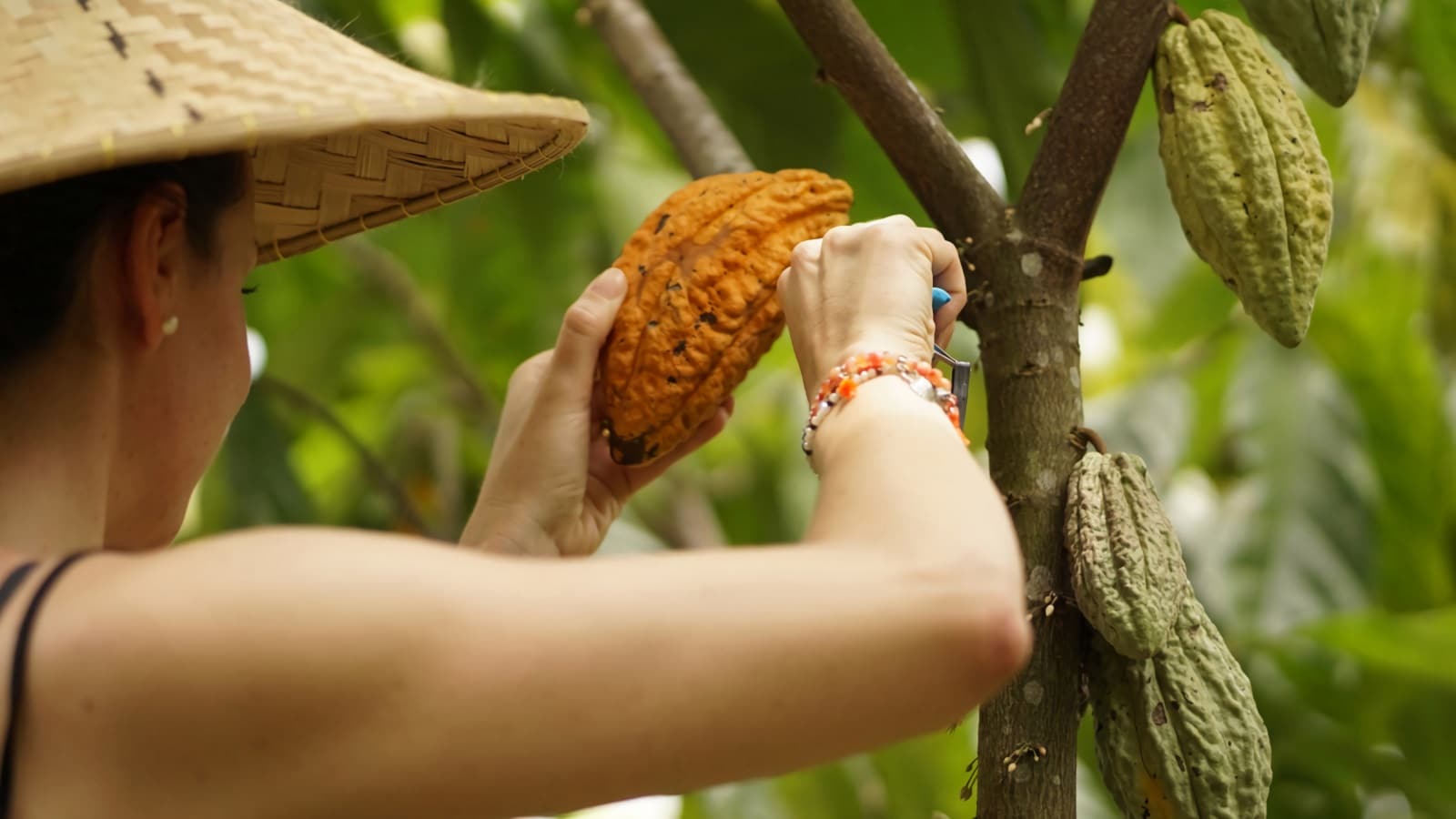 TRAIL ITINERARY
Bali Chocolate Factory and Farm Tour
Your driver will collect you from your hotel and take you to Marga village in Tabanan. Located between verdant rice fields, CAU Chocolate is one of the few places in the world where chocolate is made only minutes away from where it is grown.
CAU Chocolate consists of a restaurant, chocolate-making workshops, rice fields and cacao farms. Step into this chocolate heaven and inhale the delicious aromas. During the factory tour, you will not only see but also feel, smell and taste the process of transforming organic cocoa beans into delicious Balinese chocolate.
The tour starts with a short walk through the cocoa plantation, where you will learn how the plants are grown and harvested before being fermented and dried. Then it is time to see the chocolate making process in action. Watch the the grinding, crunching and tempering process as the liquid chocolate is poured onto a table and is smoothed until perfection.
After lunch, take a walk through the fields to see first-hand how crops are cultivated. You even get the chance to join the farmers in the planting process.
Before the transfer back to your hotel, do not forget to buy some of the delicious chocolate bars to take back home.
YOU ALSO MIGHT LIKE THESE