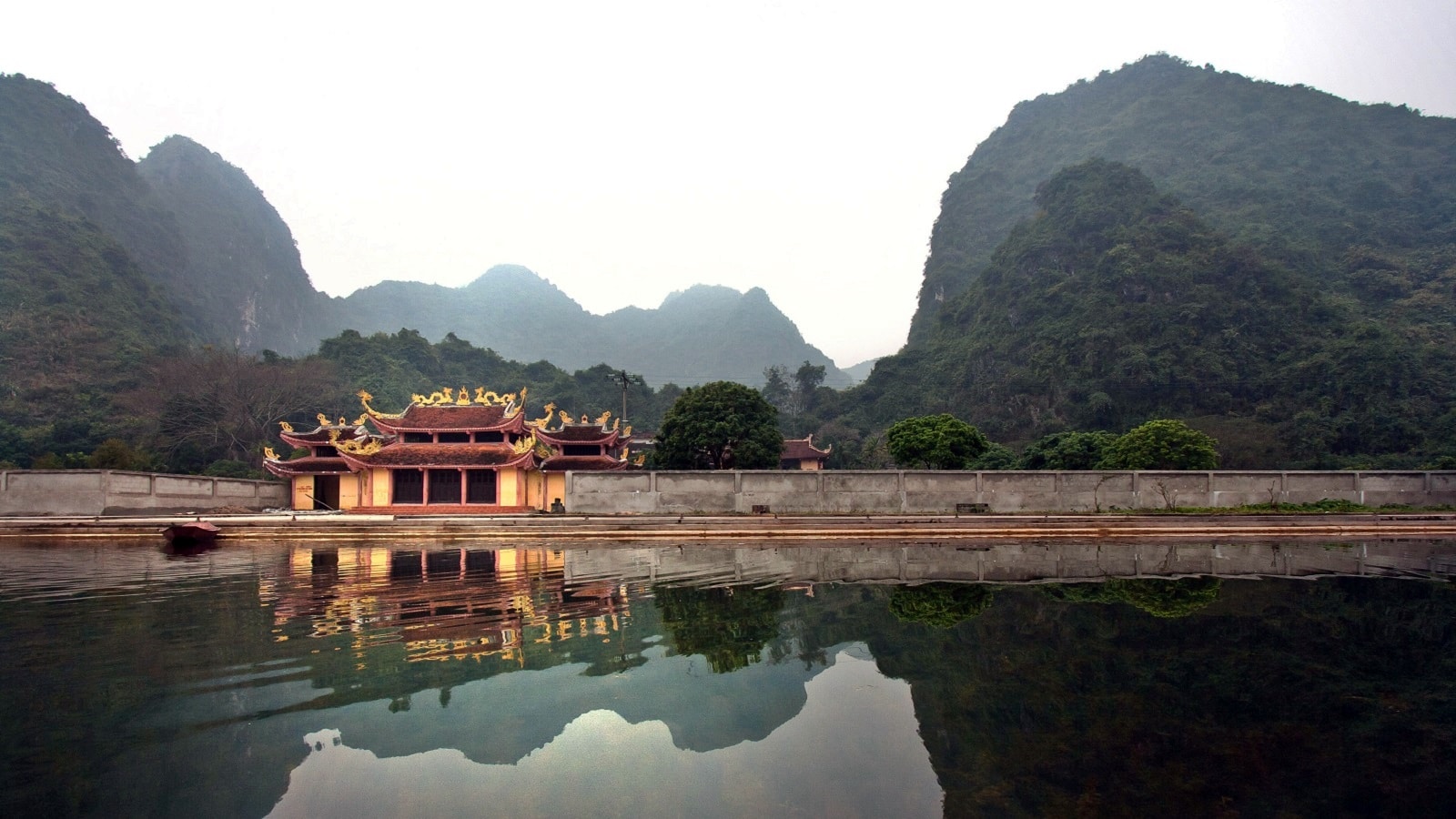 A Pilgrimage to the Perfume Pagoda
A Pilgrimage to
the Perfume Pagoda
It is not often that we are really lyrical about panoramic vistas but whenever we reach
the Perfume Pagoda outside Hanoi, the immense beauty of this cave temple is simply
breathtaking. This pilgrimage site will bring Vietnam's beauty to new heights.
WHY THIS TOUR?
Natural beauty combined with deep spirituality is all about Vietnam and the Vietnamese. The name 'The Mountain of Fragrant Traces' already should captivate travellers, as this is the English name of Huong Tich Mountain.
This pilgrimage site, a striking example of a temple constructed inside a cave, truly is an example of immense beauty. An example of where, at great length, architects and leaders of a bygone era went to construct sites that inspire awe and draws a huge crowd from across Vietnam during one of its religious festivals.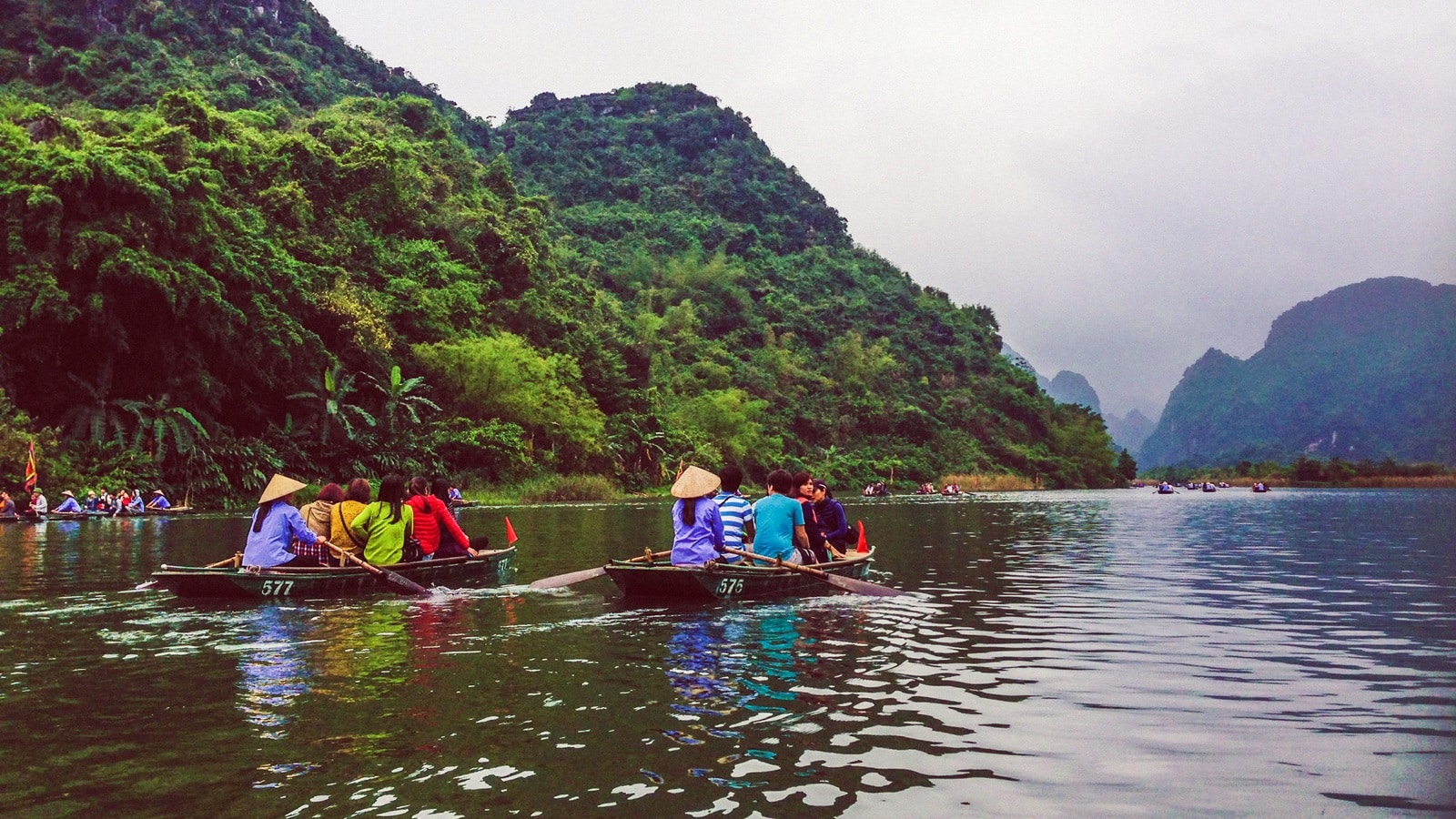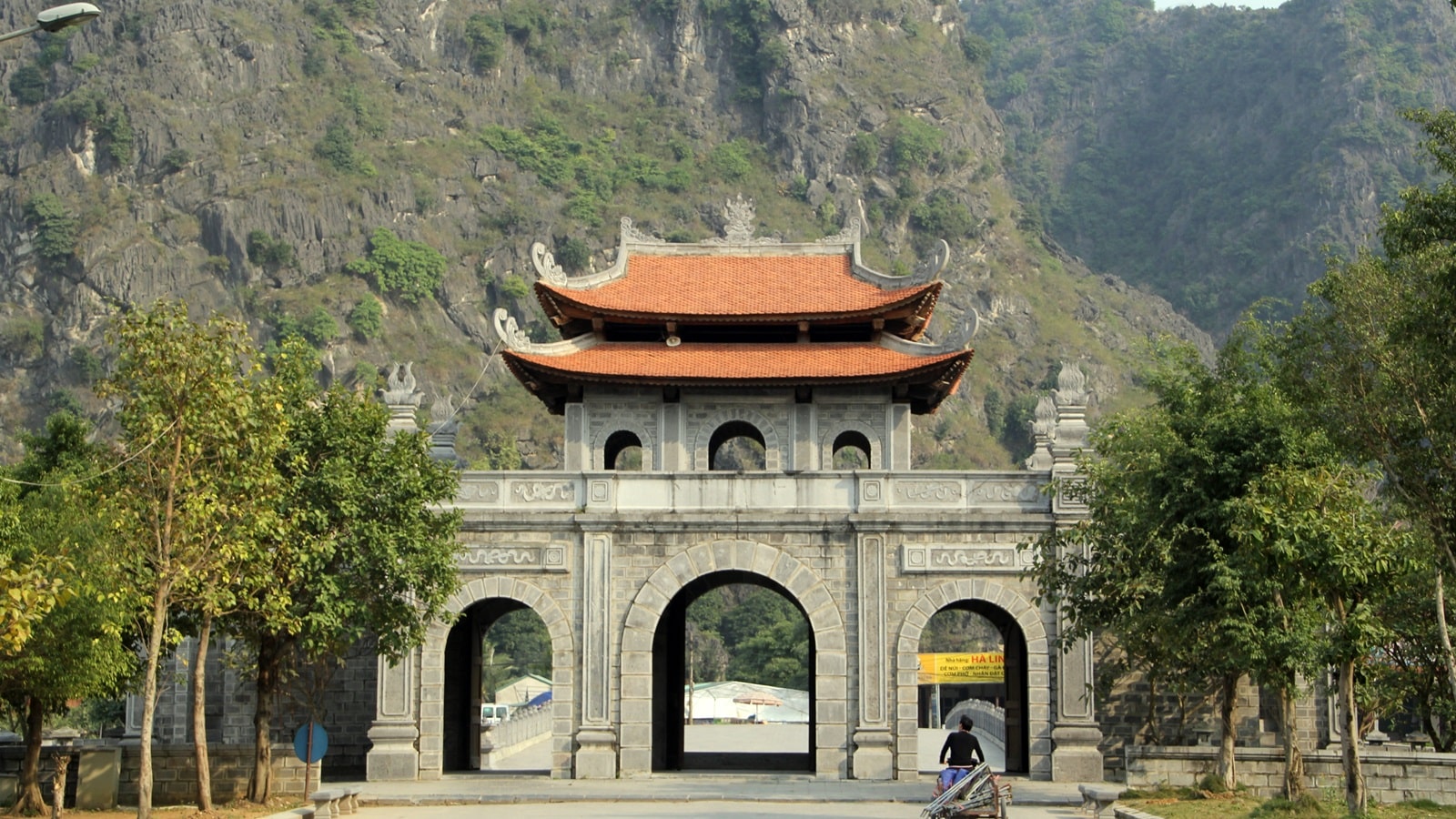 TRAIL ITINERARY
A Pilgrimage to the Perfume Pagoda
In the morning, our English-speaking guide and driver wait for you in the lobby and guide you to your air-conditioned car to start your journey. Situated some 70 kilometres outside Hanoi, the Perfume (Huong) Pagoda is one of the most famous sites surrounding the city.
Set in the beautiful karst cliffs of the Huong Tich Mountain this legendary pagoda attracts thousands of pilgrims every spring after TET – the celebration of Vietnamese New Year – as it is considered a site of great reverence. Be mindful that the climb to the top is steep – should you dare to take on the 2-kilometre hike – one but the views at the end of the stairs are beyond breathtaking. Alternatively, a cable cart runs regularly from the base of the mountain to the top.
The journey continues overland where you will see farmers labouring endlessly over their crops, before boarding your simple sampan for the serene ride to the enormous complex of pagodas and shrines built into the cliffs of the Huong Tich Mountain, collectively known as the Perfume Pagoda. If one is seeking a definition of living in harmony with nature – search no further!
You will enjoy a scenic boat trip down the meandering Yen River from My Duc before exploring the pagoda, its temples and caves amidst fascinating views opening from every angle as you move to the top. A large part of the day will be spent cruising leisurely through the marvels of Mother Nature as your guide for the day outlines the many unique natural features. Nothing beats spending a couple of hours aboard a local boat and be in awe of how breathtaking this region of Vietnam is.
After a local Vietnamese lunch at a local restaurant, the boat will take you back to the jetty for the return transfer to Hanoi. Arrival back in Hanoi will be in the late afternoon with memories of spectacular rock formations, caves with large stalactites and 'stairways to heaven' lingering in your thoughts.
YOU ALSO MIGHT LIKE THESE