A Taste of Rural Life in Ancient Thanh Toan
A Taste of Rural Life in
Ancient Thanh Toan
Get a taste of traditional rural life with a visit to the ancient village of Thanh Toan.
Explore the rural landscape by boat and bicycle, visit the unique covered
bridge and work alongside farmers in the rice fields.
WHY THIS TOUR?
Located only seven kilometres from Hue, set among beautiful green rice fields, is the ancient 16th century village of Thanh Toan. Highly historical, the past can still be seen in the old temples, family chapels, rustic houses and the traditional way of living.
Spanning the scenic river is the exquisite Thanh Toan Bridge that dates back to the 18th century. The villagers make their living from fishing and agriculture, using age-old methods that have been passed down the generations. This tour will take you back to bygone times and give you a taste of the rich culture and traditions of countryside living.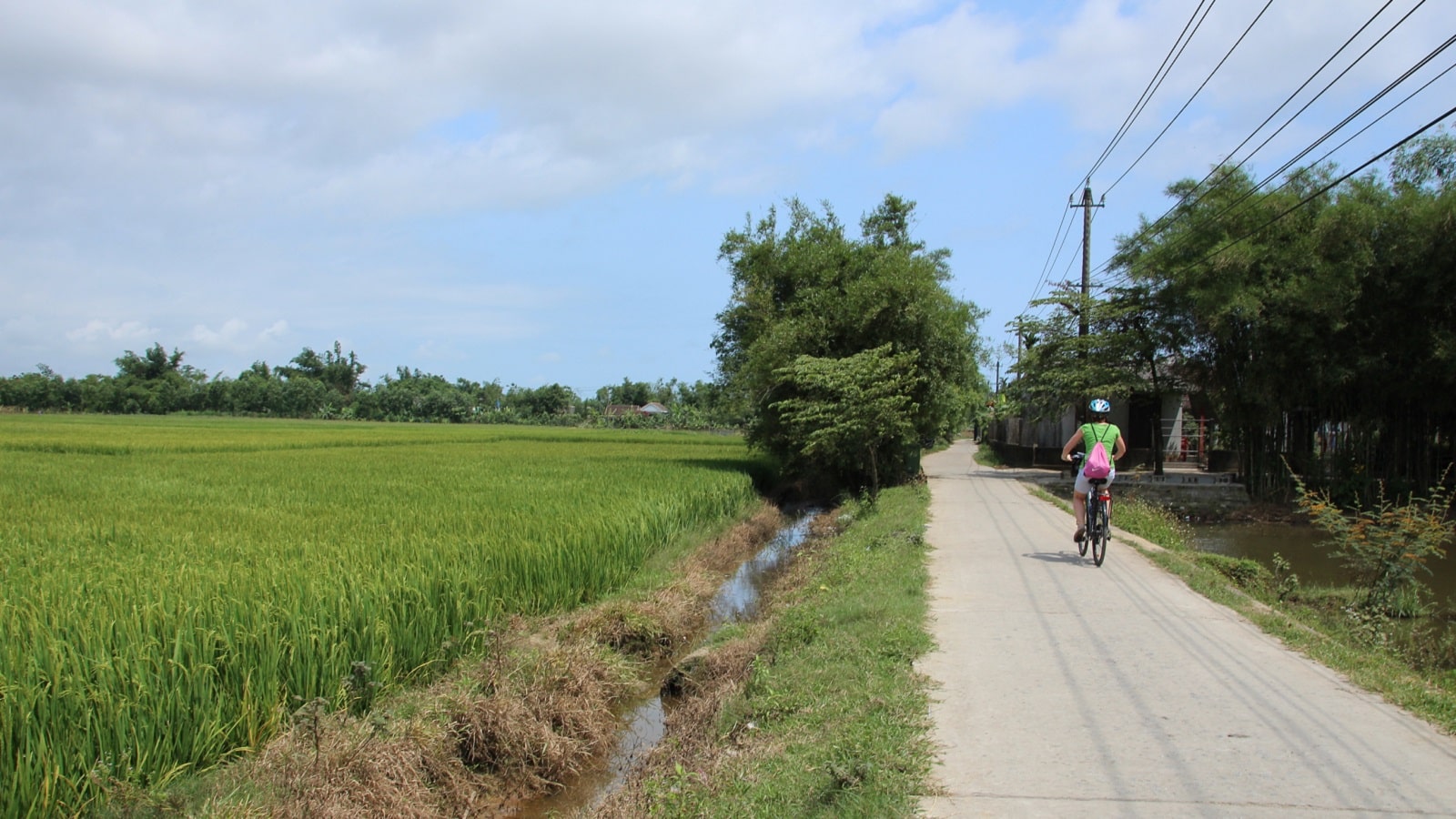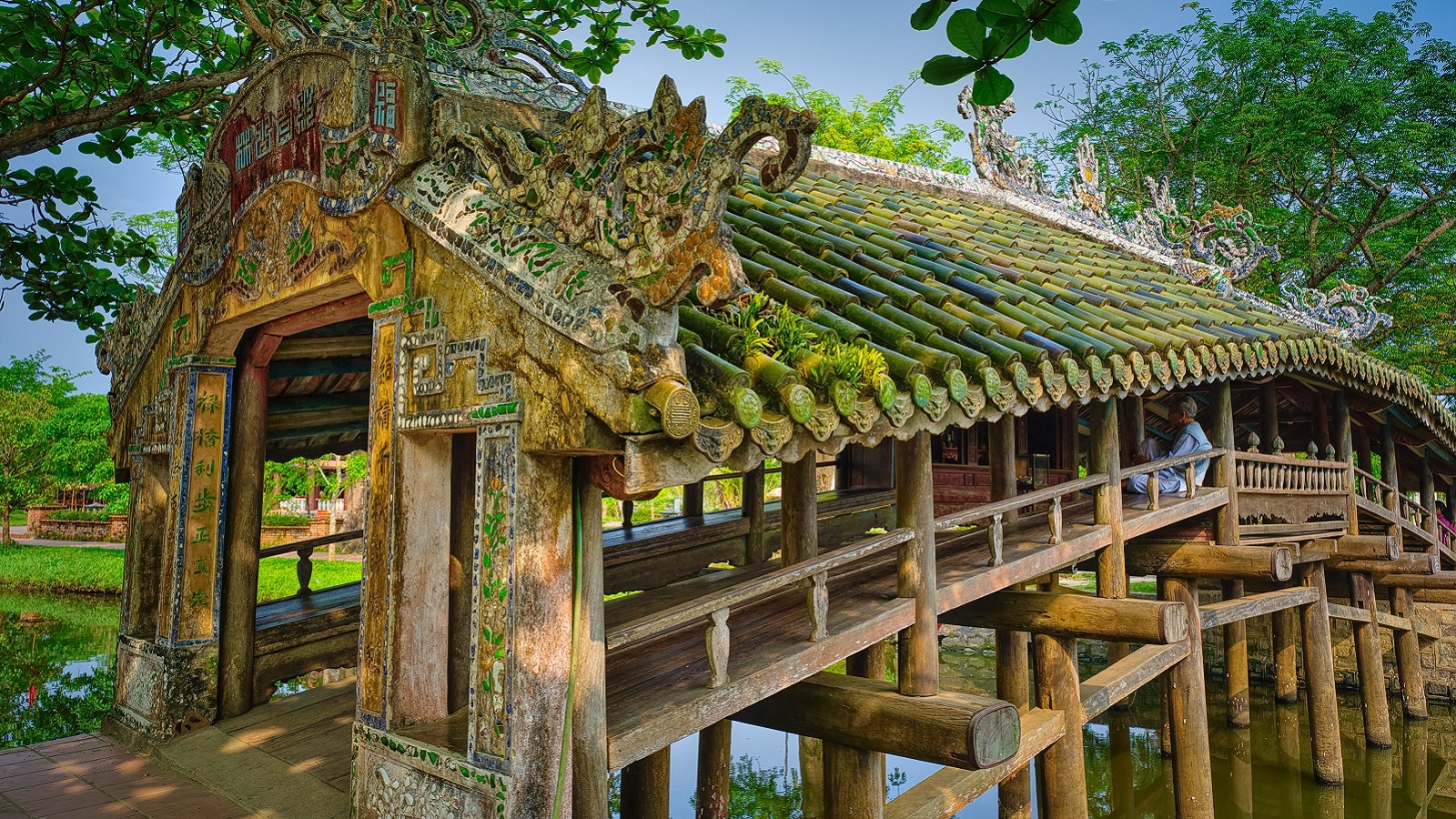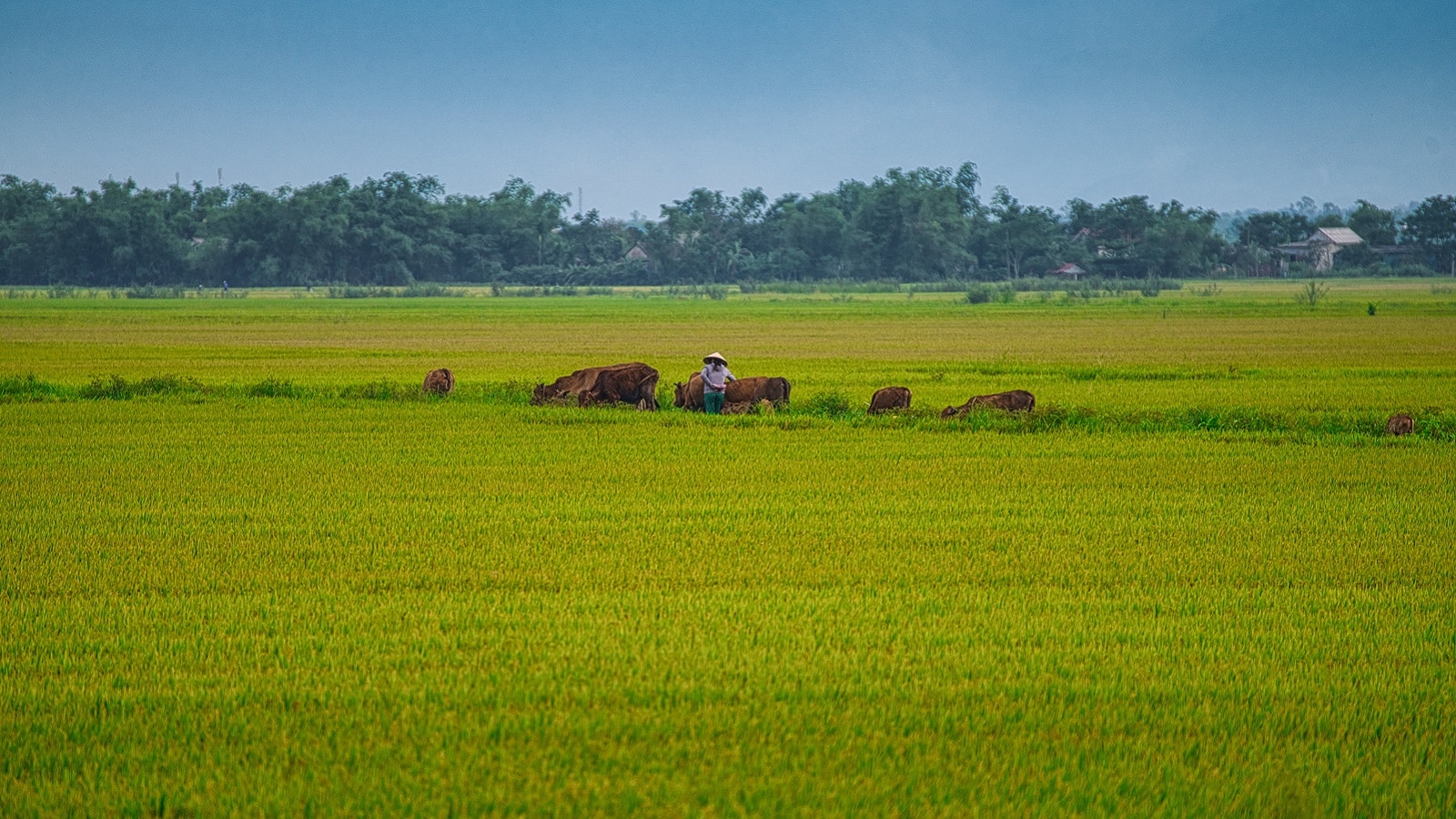 TRAIL ITINERARY
A Taste of Rural Life in Ancient Thanh Toan
Early morning, the driver and guide will collect you from your hotel and set off on the short drive through the countryside to the picturesque village of Thanh Toan. On arrival, meet the farmers at work with their water buffaloes. Roll up your sleeves and join them in the fields to learn some authentic farming techniques (depending on the season and weather conditions). After a short stint as a farmer, continue your exploration with a wander around the village to see family temples and clan worshipping homes.
Next, climb into a sampan on the river. As you leisurely drift along the water, relax and take in the beautiful riverside scenery. A local fisherman will teach you how to throw out a line in the hope of catching a fish. Arrive at the covered Thanh Toan Bridge, one of only several built in this style in the whole of the country. This intricately decorated bridge was built in the 18th century by a rich woman for the villagers to cross the river and also as a resting place for weary travellers. Constructed from bricks, wood and ceramics, it also features a stunning roof covered in glazed tiles and flanked by two ornate dragons. Inside the bridge, you can see an ancestral altar and traditional furniture.
To explore more of the countryside not on the usual tourist trail, hop onto a bicycle for a gentle ride along quaint rural pathways that weave their way through rice fields and alongside canals. There will be plenty of stops to capture this peaceful, rural landscape.
At the end of the cycle ride, your driver will be waiting to take you back to your hotel around lunch time.
YOU ALSO MIGHT LIKE THESE