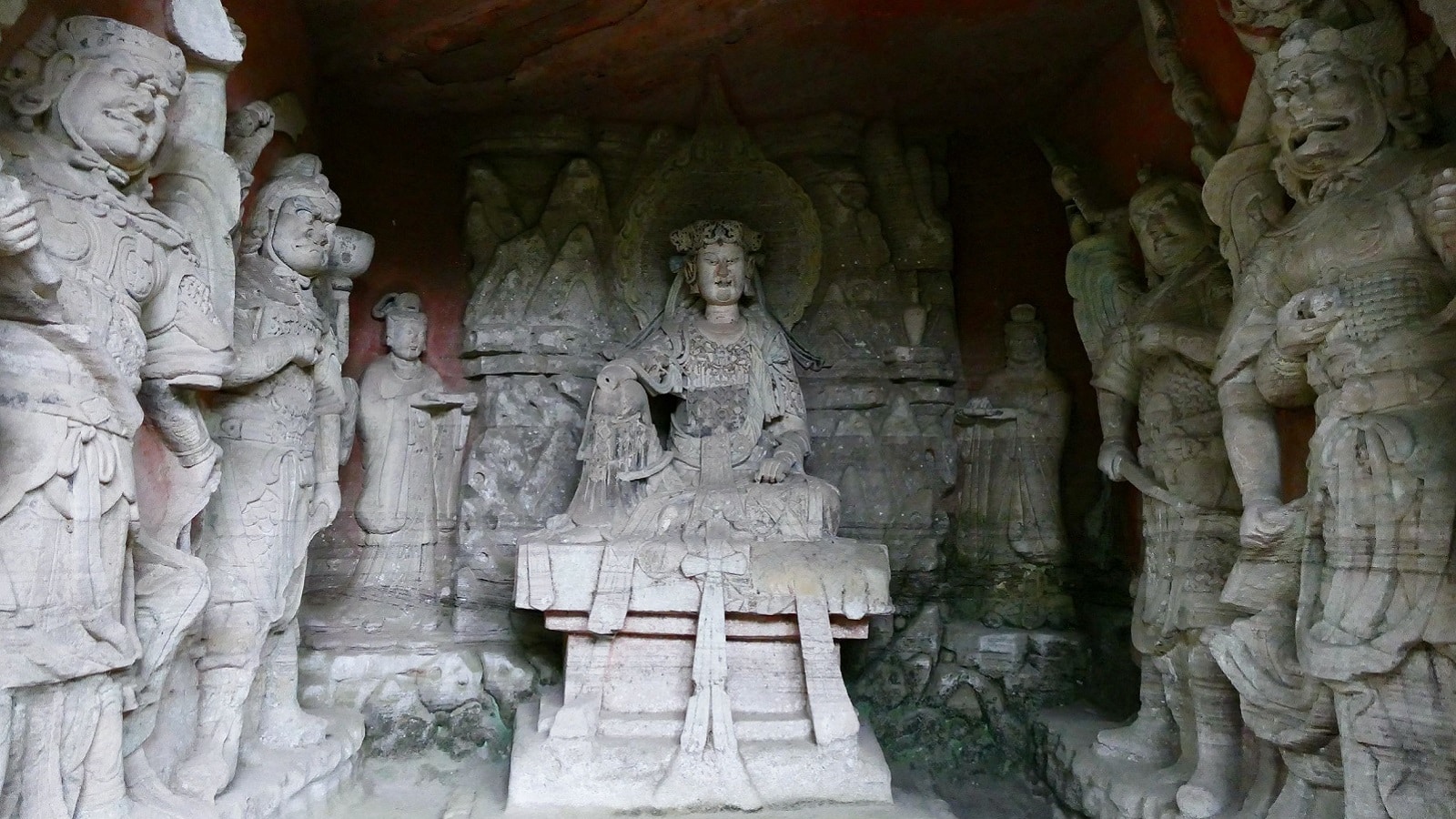 Explore the Dazu Grottoes Rock Carvings
Explore the Dazu
Grottoes Rock Carvings
Get lost in the mystery of the Dazu Grottoes on this exceptional exploration of ancient
history. View a myriad of UNESCO-listed rock carvings, shrines and reliefs, including
the Thousand-Hand Kwanyin – an ornate and gilded statute featuring 1,000 hands.
WHY THIS TOUR?
Get lost in the mystery of the Dazu Grottoes on this exceptional exploration of ancient history. The Dazu rock carvings are located in the county of Dazu, Chongqing. Construction began in 650 A.D and continued into the 17th century.
Boasting historical, artistic and scientific value, the carvings are renowned for their grand size, the intricacy of the work and the different themes. Some are in rock-cut cave shrines, in the usual Chinese Buddhist style, but many others are rock reliefs carved into the open-rock faces. These cliff-side engravings relate stories about morality, art and religion and they have influenced China's arts scene for an eternity.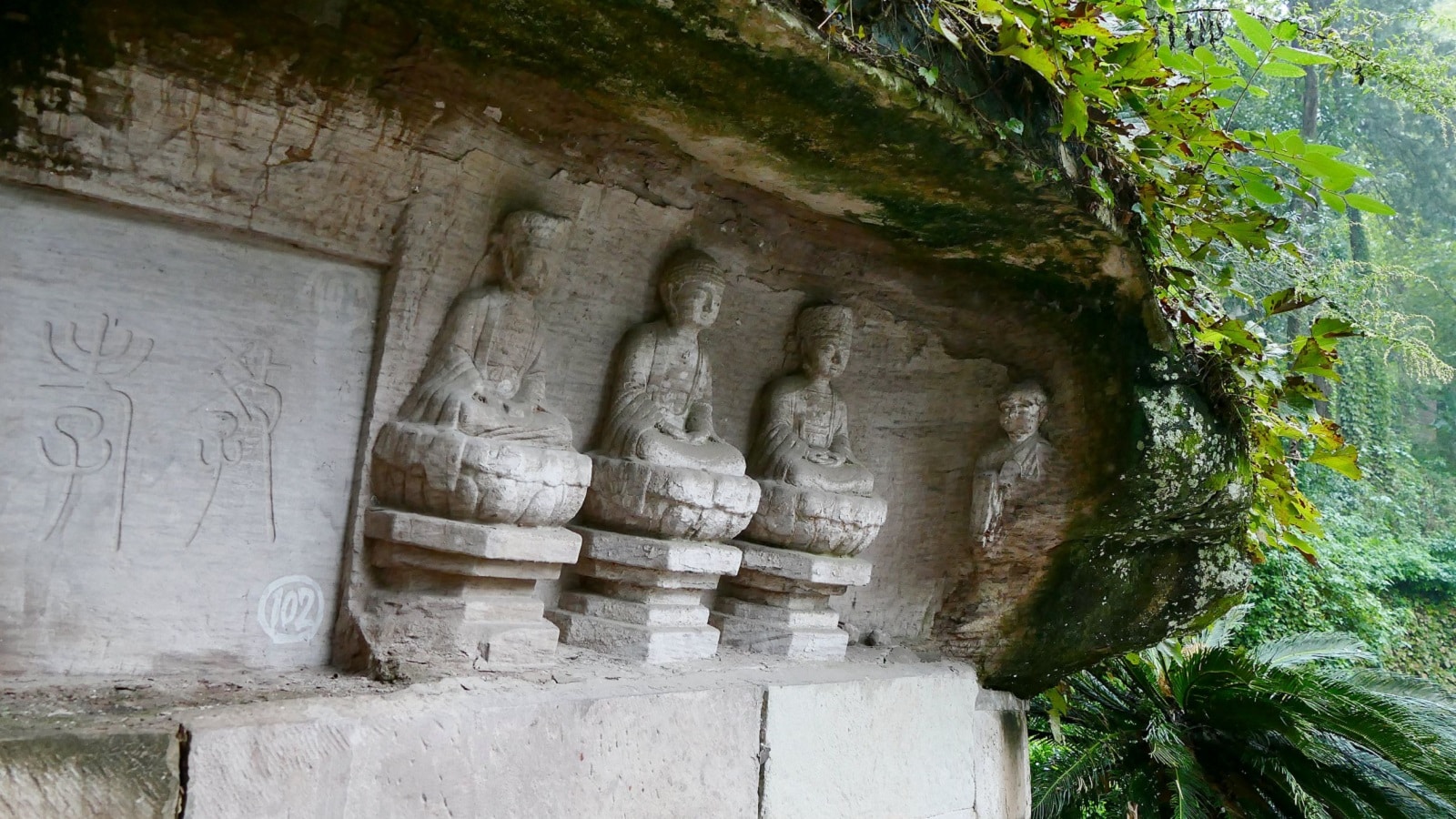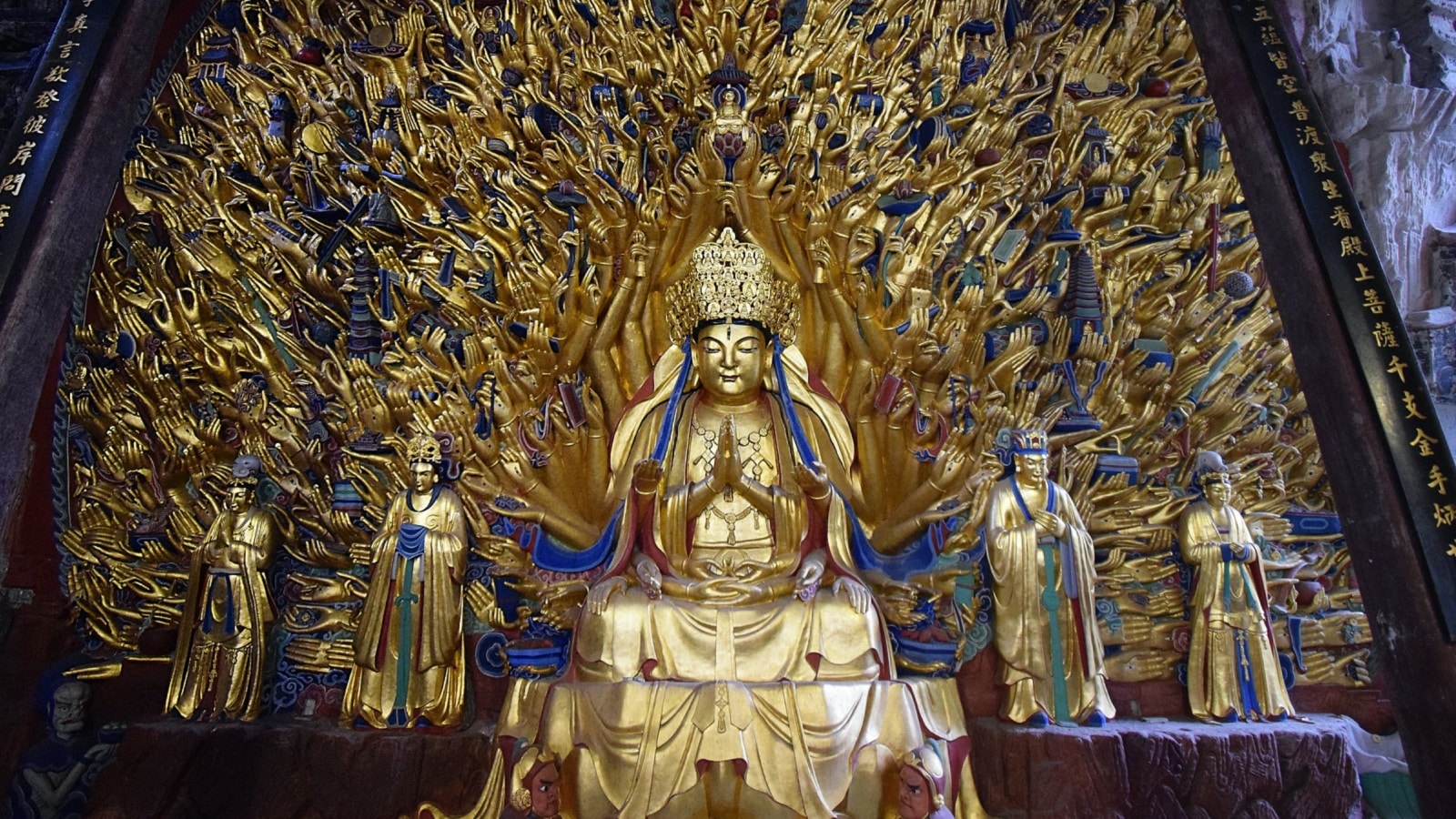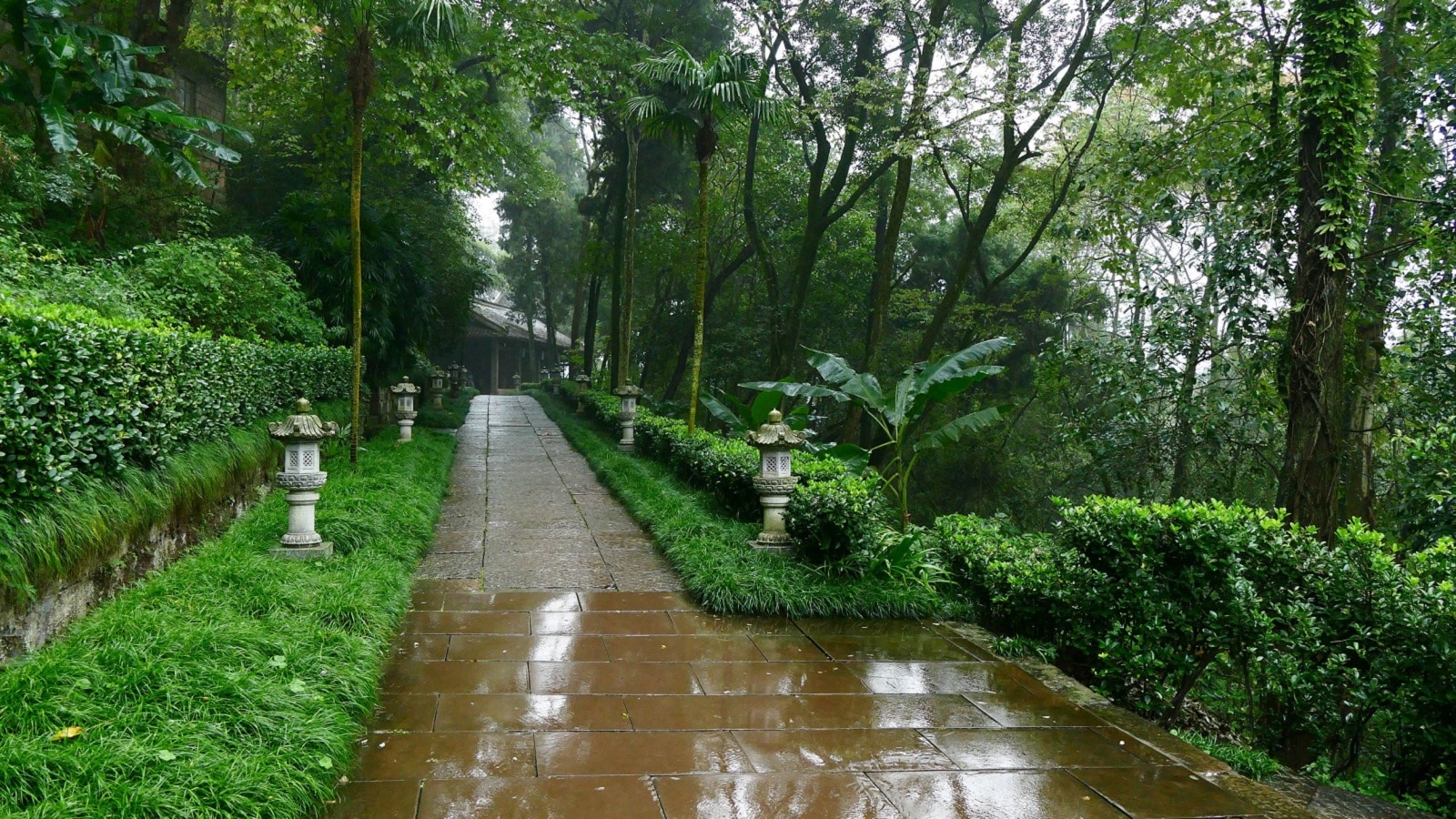 TRAIL ITINERARY
Explore the Dazu Grottoes Rock Carvings
The driver and guide will collect you from the hotel and take you on a two- hour journey to Dazu. The tour takes you to Baodingshan Hill, the location of artworks that date back to between the 9th and 13th centuries.
There are 13 groups of stone carvings on this extensive site, totalling over 10,000 cliffside figures. They are remarkable for their aesthetic quality; the rich diversity of the subject matter; and the insight they provide on past life in China. Although most are Buddhist statues, the carvings also portray the harmonious coexistence of the three different religions of Buddhism, Taoism and Confucianism. Many show examples of actions and their various punishments after death and emphasise how penance can be avoided if one lives a devout life and enters into Nirvana.
The most significant carving you will view is the Thousand-Hand Kwanyin. Also known as the 'Goddess of Mercy', this spectacular gilded statue has over 1,000 hands with an eye in each palm. The statue is 7.7-metres-high and 12.5-metres-wide and is a masterpiece among thousands of individual rock carvings in the grottoes in Dazu. Baodingshan Hill has become the second most important mountain for Buddhists in China with many describing it as a bible written in stone for Buddhists. Lunch is at a local restaurant.
At the end of the tour, the driver will take you back to the hotel.
YOU ALSO MIGHT LIKE THESE