The Ben Tre Side of the Mekong Delta
The Ben Tre Side of
the Mekong Delta
Experience the rustic side of the Mekong Delta. Keeping a low profile and holding on to its
traditions, Ben Tre is one of these little pearls where the sands of time move slower.
Try out their coconut candy and feel how Ben Tre has kept its authentic hue.
WHY THIS TOUR?
Also known as the "Nine Dragon River Delta", the Mekong Delta spans across South Vietnam before it empties into the East Sea through a network of 9 distributors. Vietnam's rice basket is a watery landscape of green fields and sleepy villages, everywhere crisscrossed by the brown canals and rivulets, fed by the mighty Mekong River.
Only on this full-day venture, you will particularly get to know Ben Tre. A little off-the-beaten-track town, charming Ben Tre is famous for its small roads and bridges to connect communities. Nationwide, it is known for its coconut candy (called Keo Dua); many women of Ben Tre are making these sweets, and visitors can see how coconut cauldrons turn into their square shape.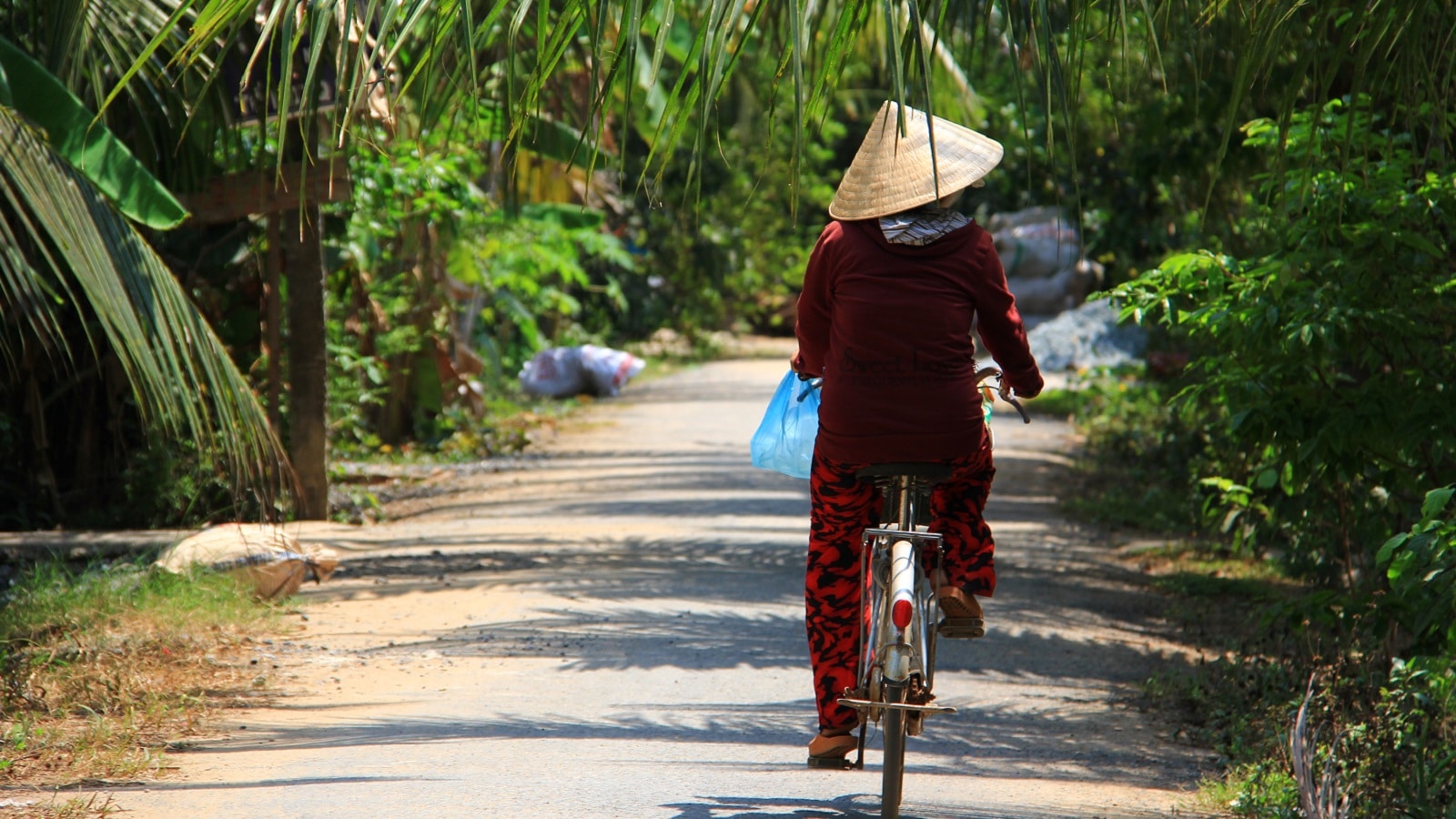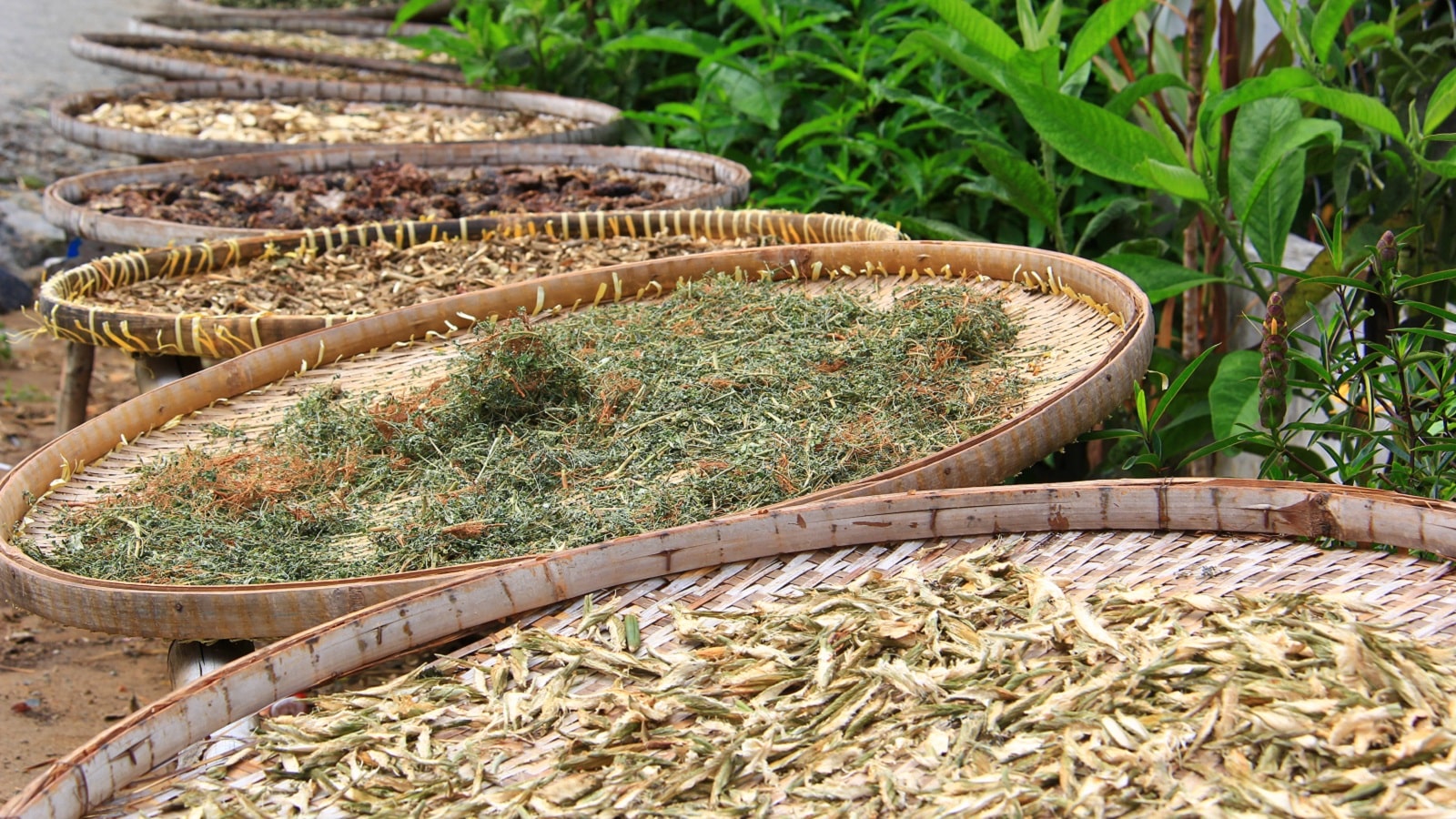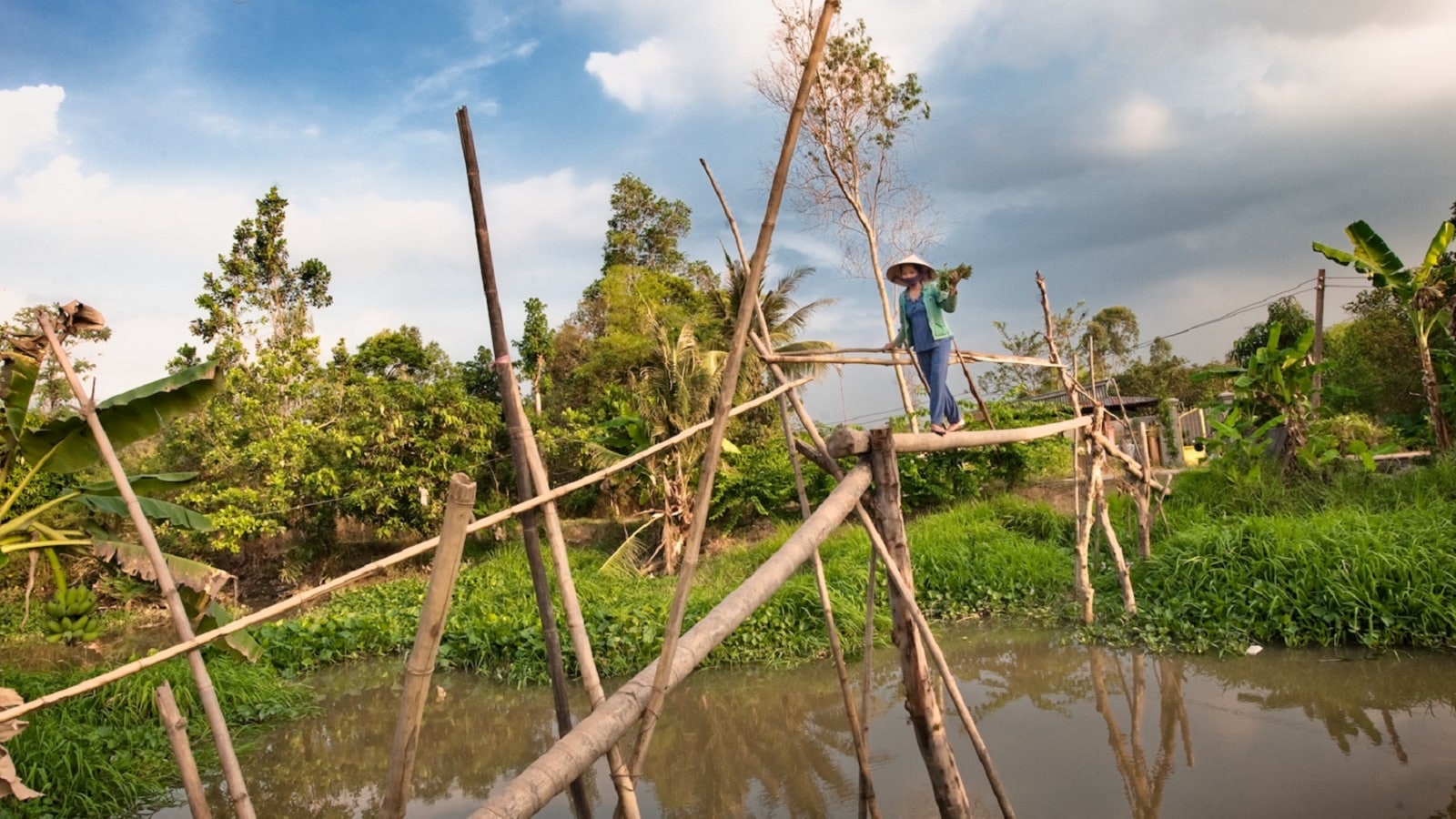 TRAIL ITINERARY
The Ben Tre Side of the Mekong Delta
An early morning departure from your hotel in Ho Chi Minh City signals a day out and about themed around the rural charm and quaint little spots for impeccable insights into the Mekong. The 85-kilometre southbound journey by air-conditioned vehicle and local guide heads straight towards Ben Tre.
Via My Tho, and taking a short boat ride across the Tien River, the town keeps a languid atmosphere where boat trips from and to surrounding towns are possible, aside from leisurely strolls along the riverside boulevard. Left and right, laid-back villages, fishing farms and small family-owned factories decorate the horizon, welcoming guests from afar to show their way of living. A stop at Phoenix islet is a must; the art of making coconut rice paper and souvenir handicrafts from coconut trunk and shell has been a family tradition for generations.
Ben Tre is home to the Mekong Delta speciality "keo dua" (coconut sweets). Not only are you able to see how they are made, trying one of these national delicacies is a must for anyone visiting Ben Tre. Visitors can complement this tasteful experience by trying honey green tea and exotic fruits. Lunch is served at a local house set amongst fruit orchards and bonsai trees, where you will try delicious traditional dishes.
After lunch, enjoy a break in the garden from where several activities are organized. Complete your Ben Tre experience with leisurely wandering around fruit orchards and interacting with people, cruising small canals of the delta, and observing daily life on its waterways. We even can let you join an owner of a local orchard and join him in his daily routine by picking up fresh fruit. We head back to My Tho Pier before making our way back to Ho Chi Minh City.
YOU ALSO MIGHT LIKE THESE