Cambodia's famed Angkor Wat has been colourfully decorated with a world record display of nearly four million origami-style paper hearts.
The amazing feat was achieved after Cambodians, nationwide aged from four to 80, folded 3,917,805 paper hearts to shatter the previous record of 53,704 paper hearts held by students at a British university. After verification by Guinness Book of World Records judges on 11 April 2023, Cambodia is now recognised as the official global paper hearts folding champion.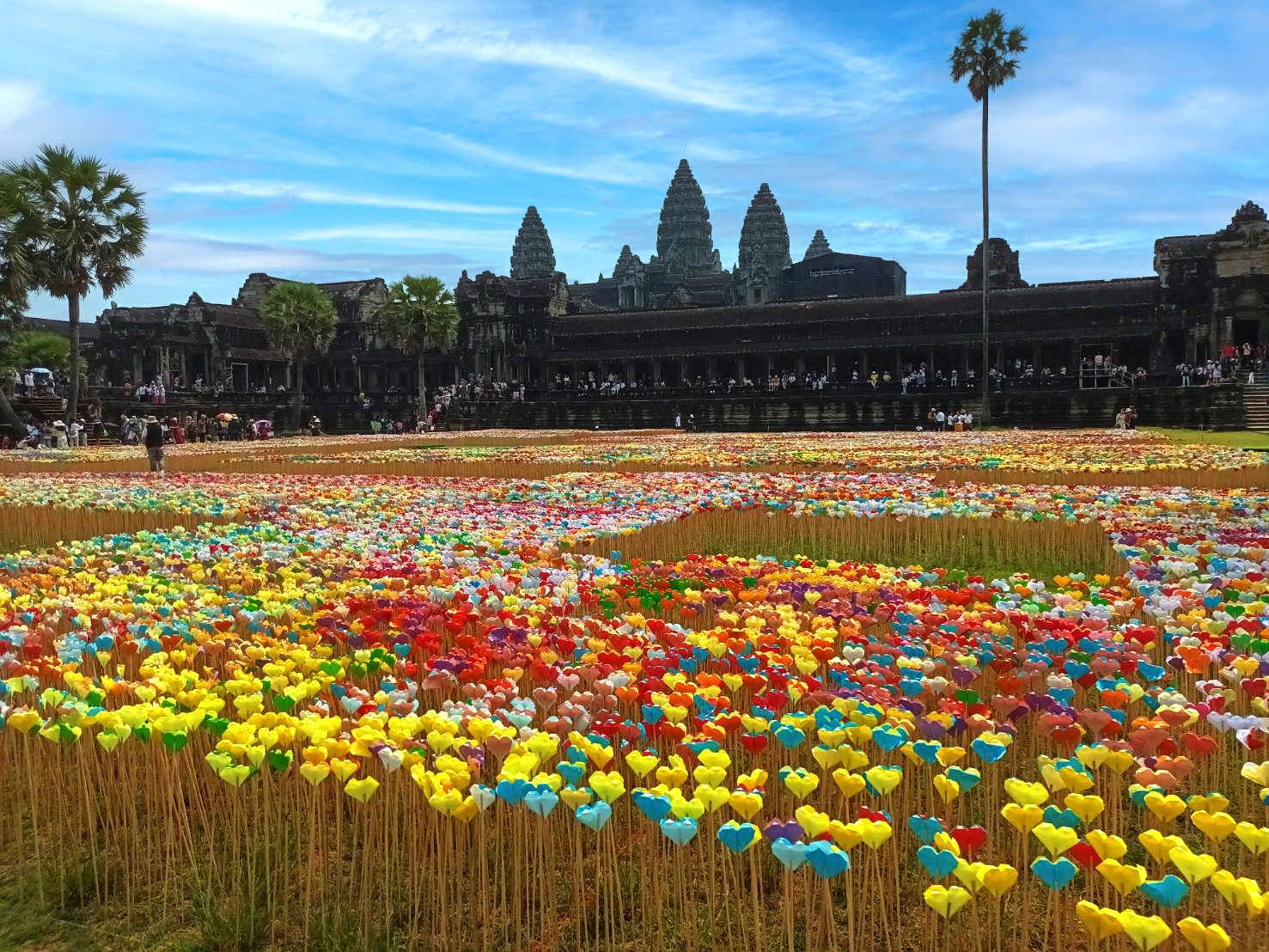 The exercise was conducted to show the 'love and unity of the nation'. Cambodia is currently staging a number of pre-events to mark the country's first staging of the Southeast Asian Games from 5 to 17 May 2023 in the capital Phnom Penh, followed by the ASEAN Para Games.
April is a great time to visit the Angkor Archaeological Park when visitor numbers are lower. For details of Asian Trails' excursions to this UNESCO acclaimed attraction, access: res@asiantrails.com.kh