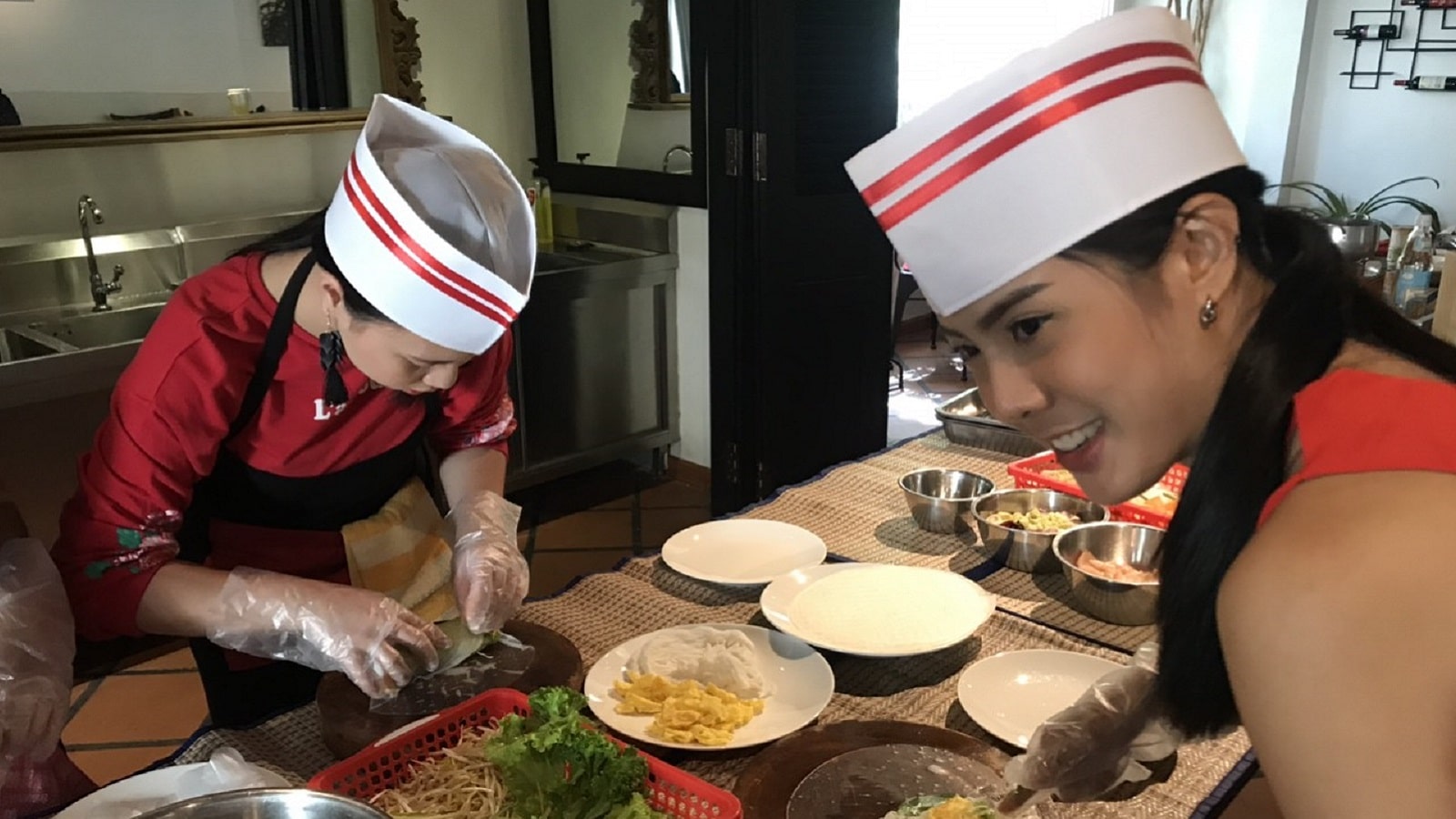 Authentic Khmer Cooking Class in Phnom Penh
Authentic Khmer Cooking
Class in Phnom Penh
Uncover the secrets to recreating the amazing tastes of Cambodia in a hands-on
cooking class. At your own cooking station, learn to whip up authentic Khmer
dishes packed full of aromatic herbs, exotic spices and red hot chillis.
WHY THIS TOUR?
Khmer cuisine is packed full of flavour with plenty of locally grown fresh vegetables, exotic fruits, earthy spices, aromatic herbs and fiery chillis. Savoury, spicy, grilled or baked — the country's cuisine has its own distinctive taste. Whether an amateur or master chef — anyone with a love for cooking will relish learning the basics of Khmer cuisine.
Discovering how to whip up delicious dishes is a great way to take the essence of Cambodia back home to recreate authentic meals for family and friends. With help from a professional culinary team, this cooking session will teach you how to turn fresh ingredients into traditional dishes. This cooking class has all the right ingredients for a fun-filled and educational half-day out.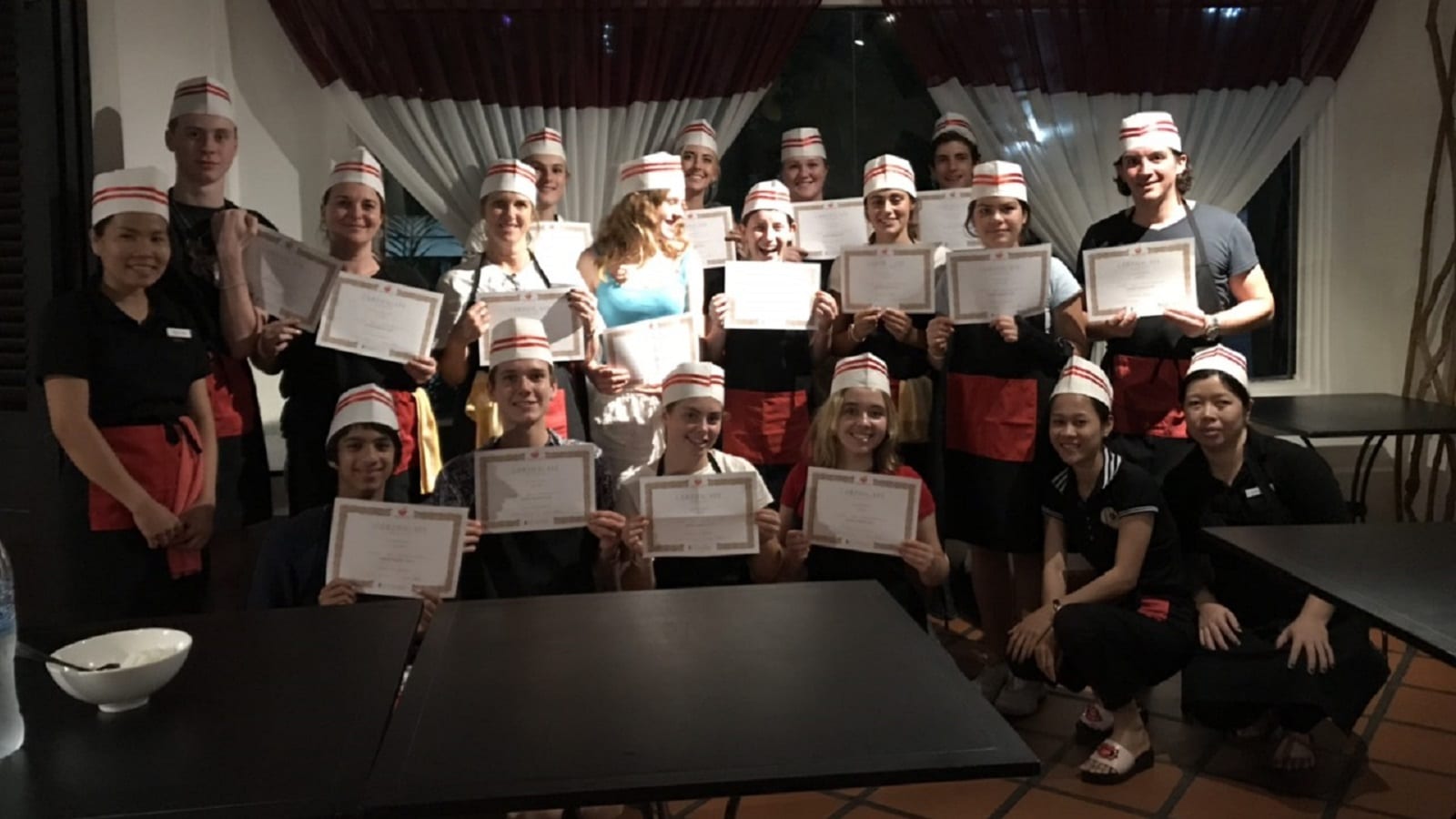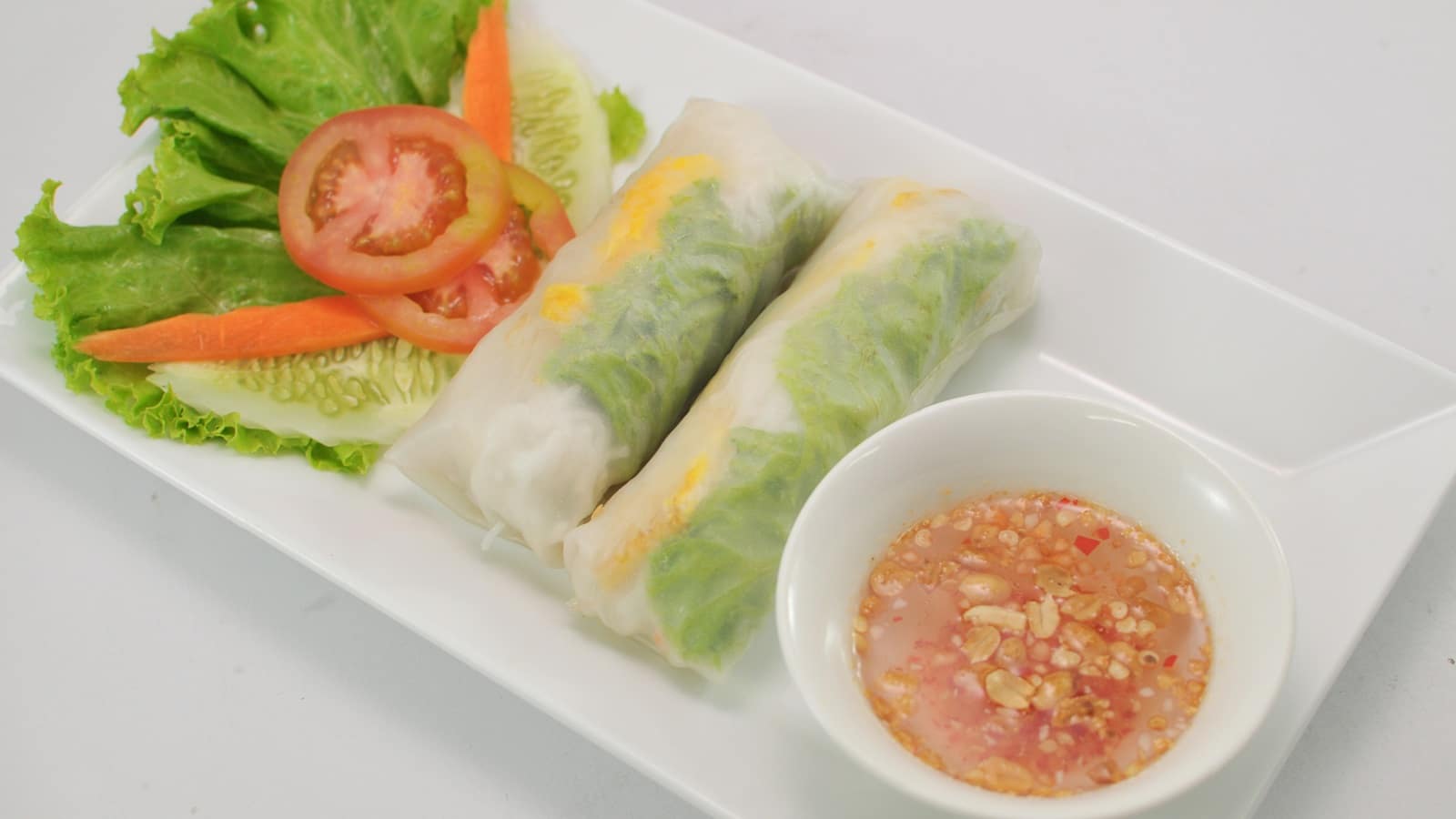 TRAIL ITINERARY
Authentic Khmer Cooking Class in Phnom Penh
After breakfast, the driver will collect you from the hotel and take you to the cooking school, renowned in the city for offering authentic and delicious cuisine. On arrival, the professional culinary team will warmly welcome you into their gastronomic domain and will explain the programme for the morning. Depending on the season, usually a starter and a main course are on the menu.
After being shown to your own cooking station, the chef will explain the techniques and how to use the various ingredients. Then it is time to roll up your sleeves and don an apron. Under the close guidance of the chef and the talented culinary team, you will learn how to transform raw ingredients into tasty, authentic Khmer dishes. For lunch, you finally get to sit down and relax while sampling the fruits of your labour — delicious dishes cooked by yourself!
After eating, it is time to thank the team and chef for a wonderful morning. The return transfer is not included, so this gives you the opportunity to spend some time browsing the shop for cook books and accessories – which make great souvenirs to take home.
YOU ALSO MIGHT LIKE THESE