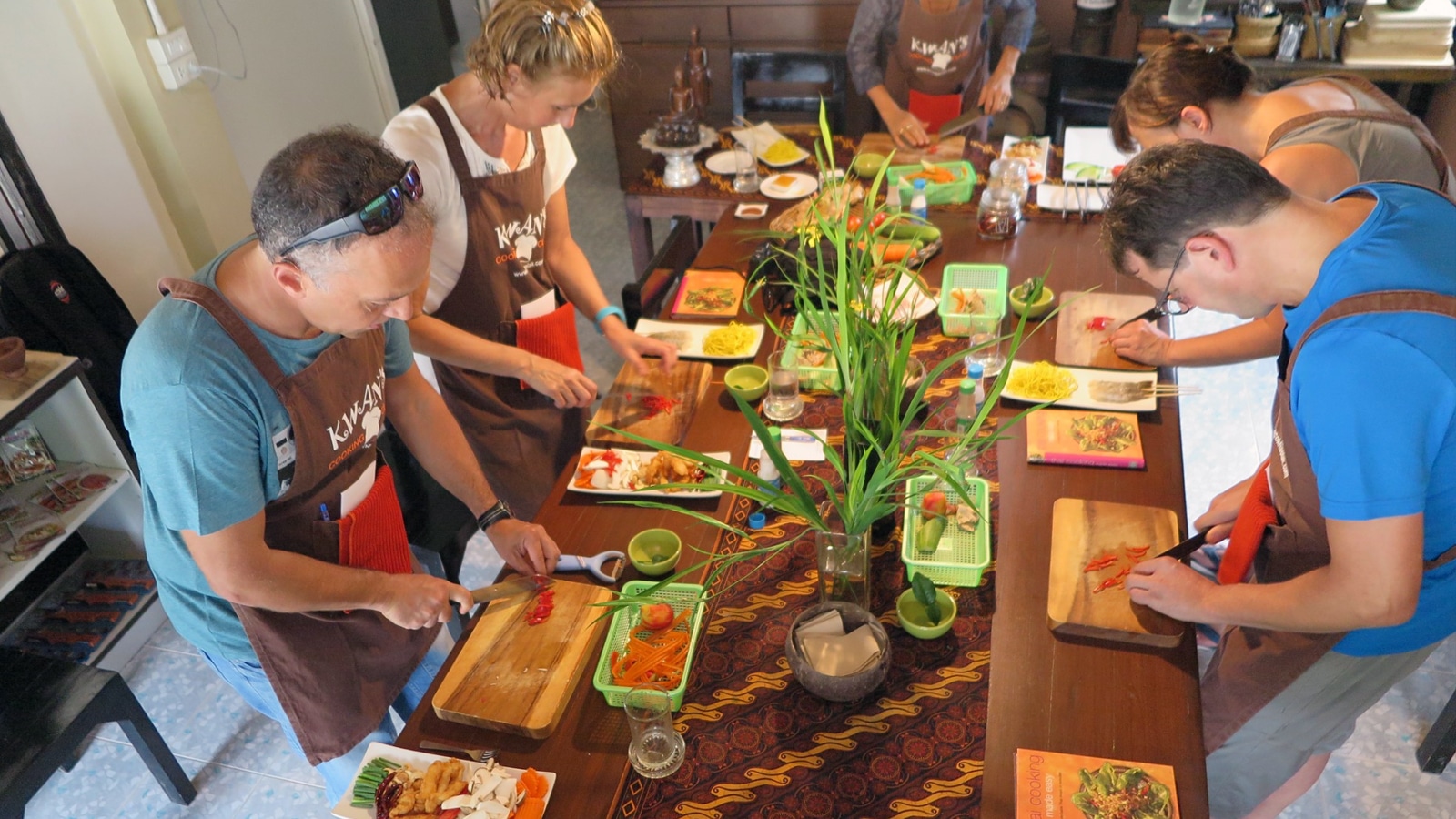 Authentic Thai Cooking Class from Khao Lak
Authentic Thai Cooking
Class from Khao Lak
Uncover the secrets to recreating the amazing tastes of Thailand in a hands-on cooking
class. Visit a local market and then learn to whip up authentic Thai dishes
packed full of aromatic herbs, exotic spices and red hot chillis.
WHY THIS TOUR?
Thai cuisine is loved worldwide for its exotic taste and unique flavours. The cuisine is a mix of sour, sweet, bitter, salty and spicy – and the magic is in getting the combination of these just right. Stir fries, curries and dips are packed full of fragrant herbs and spices such as lemongrass, kaffir, basil, ginger, garlic – and plenty of red hot chillis.
Presentation is important too and a well-prepared Thai meal is a feast for the eyes as well as the taste buds. Learning to master some basic Thai dishes is a great skill to take home with you. A visit to a local market and a hands-on cooking class are all the right ingredients for a fun-filled day out.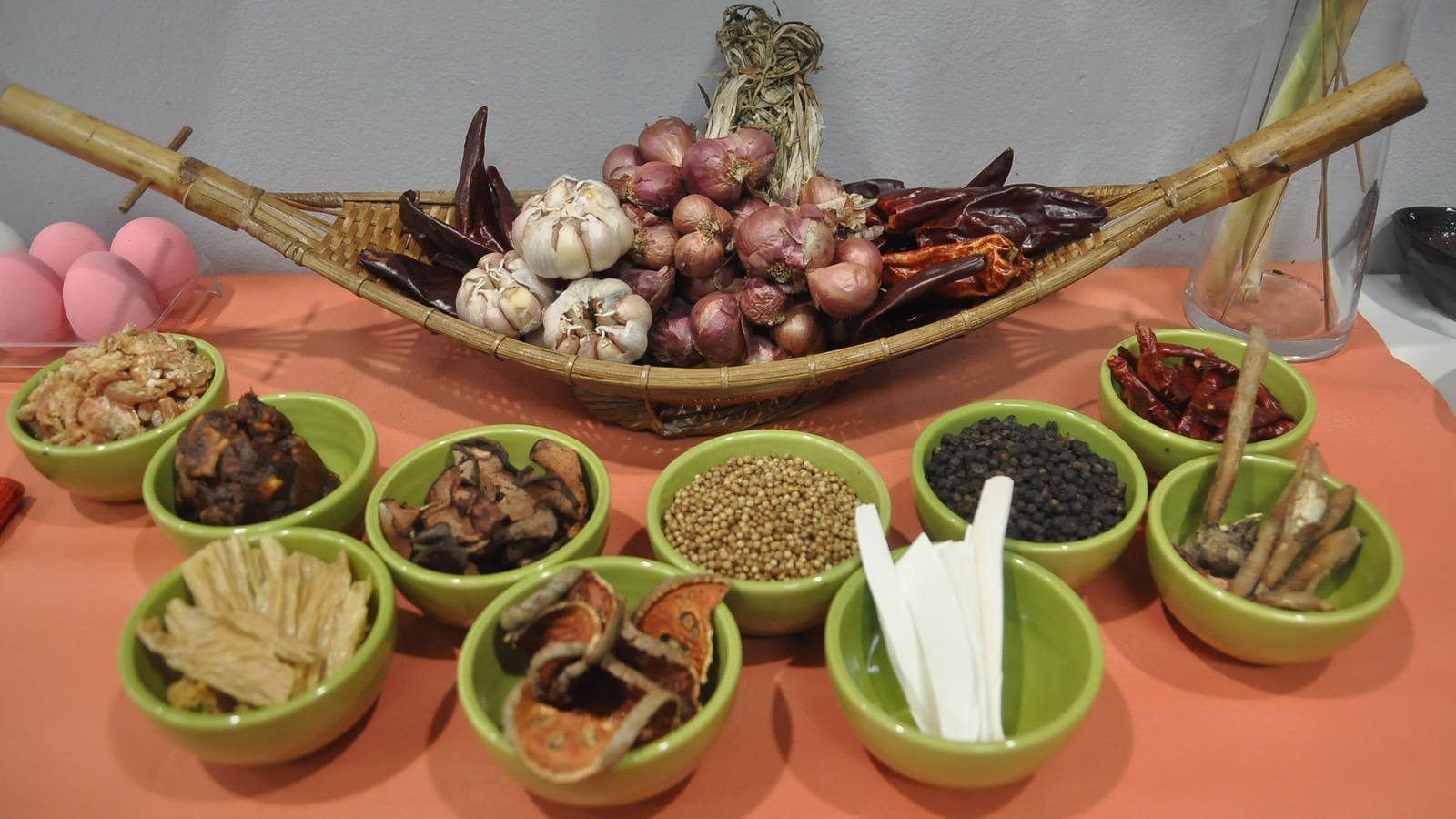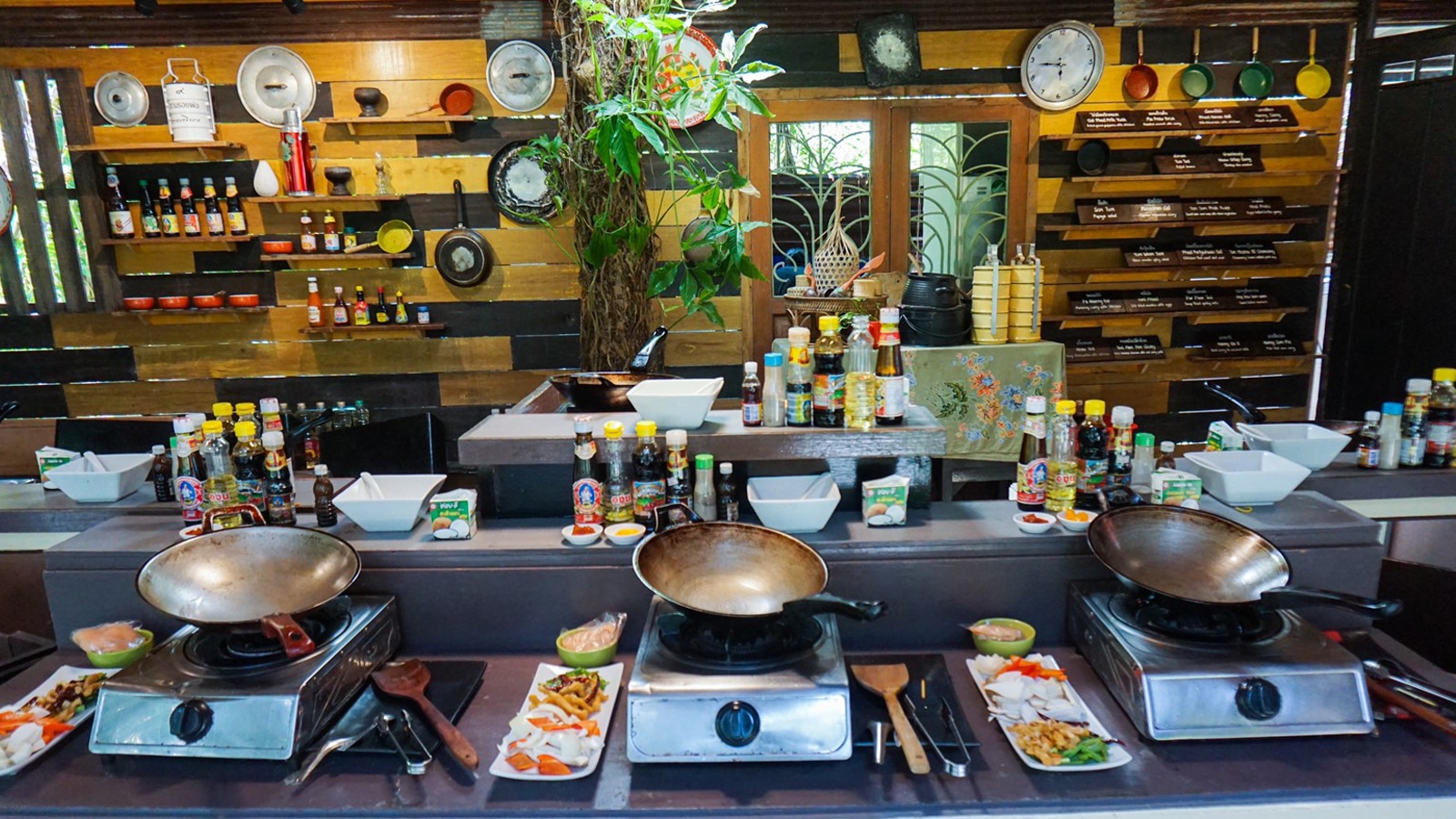 TRAIL ITINERARY
Authentic Thai Cooking Class from Khao Lak
After breakfast, travel by minivan to one of the leading Thai cooking schools in Khao Lak. On arrival, you will be warmly welcomed by the professional chef and the culinary crew. After a brief introduction, set off to the local wet market. Wander through the stalls to learn about the locally grown herbs, spices and fiery chillis and their uses in Thai cooking. It's important to get to know these aromatic herbs as many will be added to your dishes to infuse them with flavour.
Back at the cooking school, start with a theory session and cooking demonstration by the chef. Then it is time to roll up your sleeves and don an apron. In this hands-on class, you will have your own cooking station with wok where you can whip up your own culinary creations. Under the close guidance of the chef and talented culinary team, you will learn how to transform the raw ingredients into tasty, traditional Thai dishes.
For lunch, you finally get to sit down and relax while sampling the fruits of your labour – delicious Thai dishes cooked by yourself!
To ensure you can recreate these dishes at home, you will receive a set of the course recipes as a fabulous take-away souvenir of a fun and educational day out.
YOU ALSO MIGHT LIKE THESE