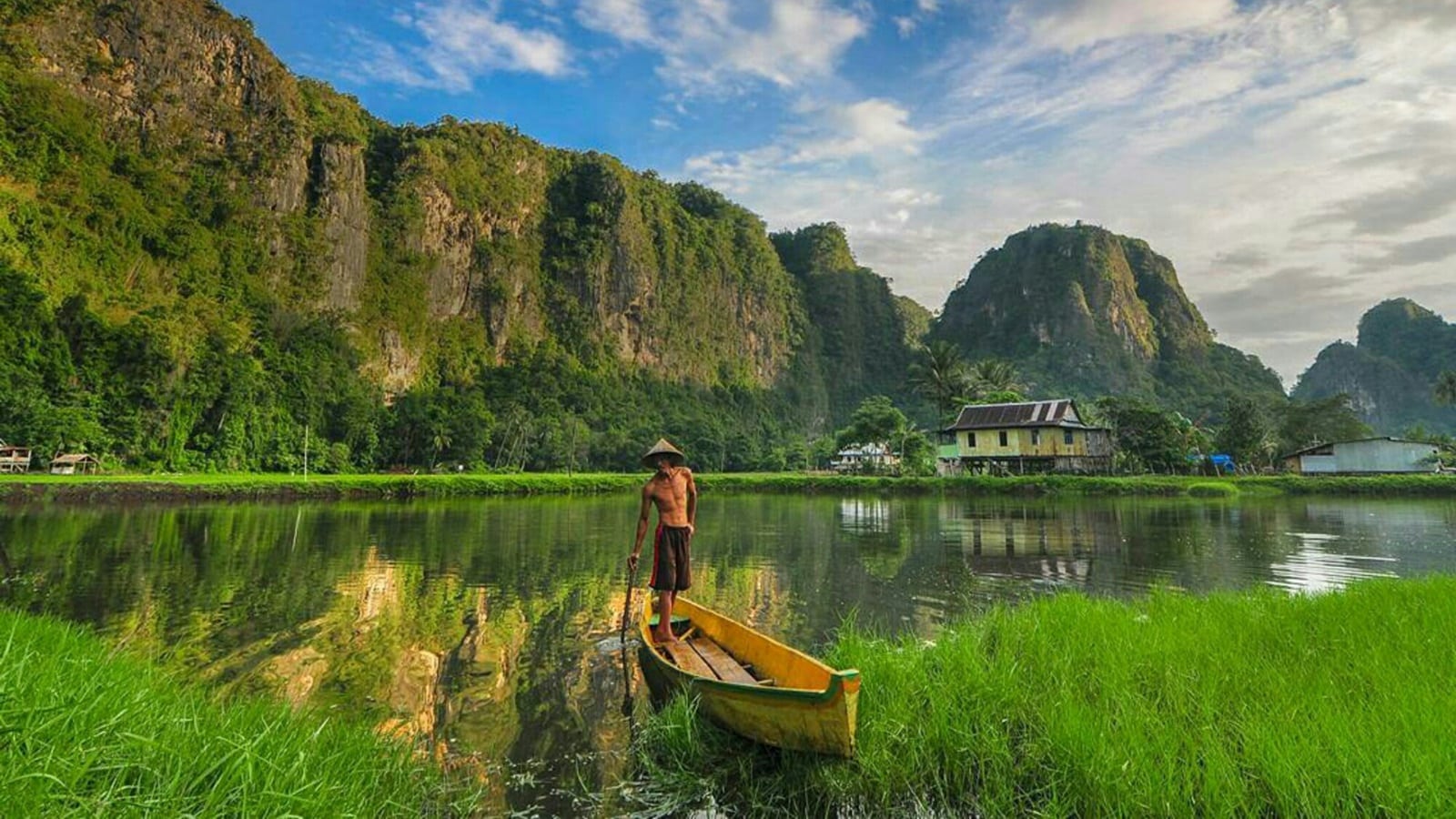 Makassar's Karsts Mountains and Village Life
Makassar's Karsts Mountains
and Village Life
Karst Mountains and limestone cliffs form the décor of one of South Sulawesi's landmarks. Visitors
truly will be blessed with views beyond your wildest imagination when sailing from
Rammang Rammang Village through this natural wonder outside Makassar.
WHY THIS TOUR?
Almost beating the Karst Mountains of Yunnan, China in size, yet equal in breath-taking beauty, the karst mountain region near the village of Rammang Rammang definitely make it in the top three of amazing sights outside of Makassar.
Dooming up from afar after a 1.5-hour drive (75 kilometres), this protected region of South Sulawesi not only presents a unique landscape. Drawings carved inside the hills and caves, archaeological sources of prehistoric caves and its heritage back to thousand years ago are clear reminders that this region of Indonesia was once inhabited.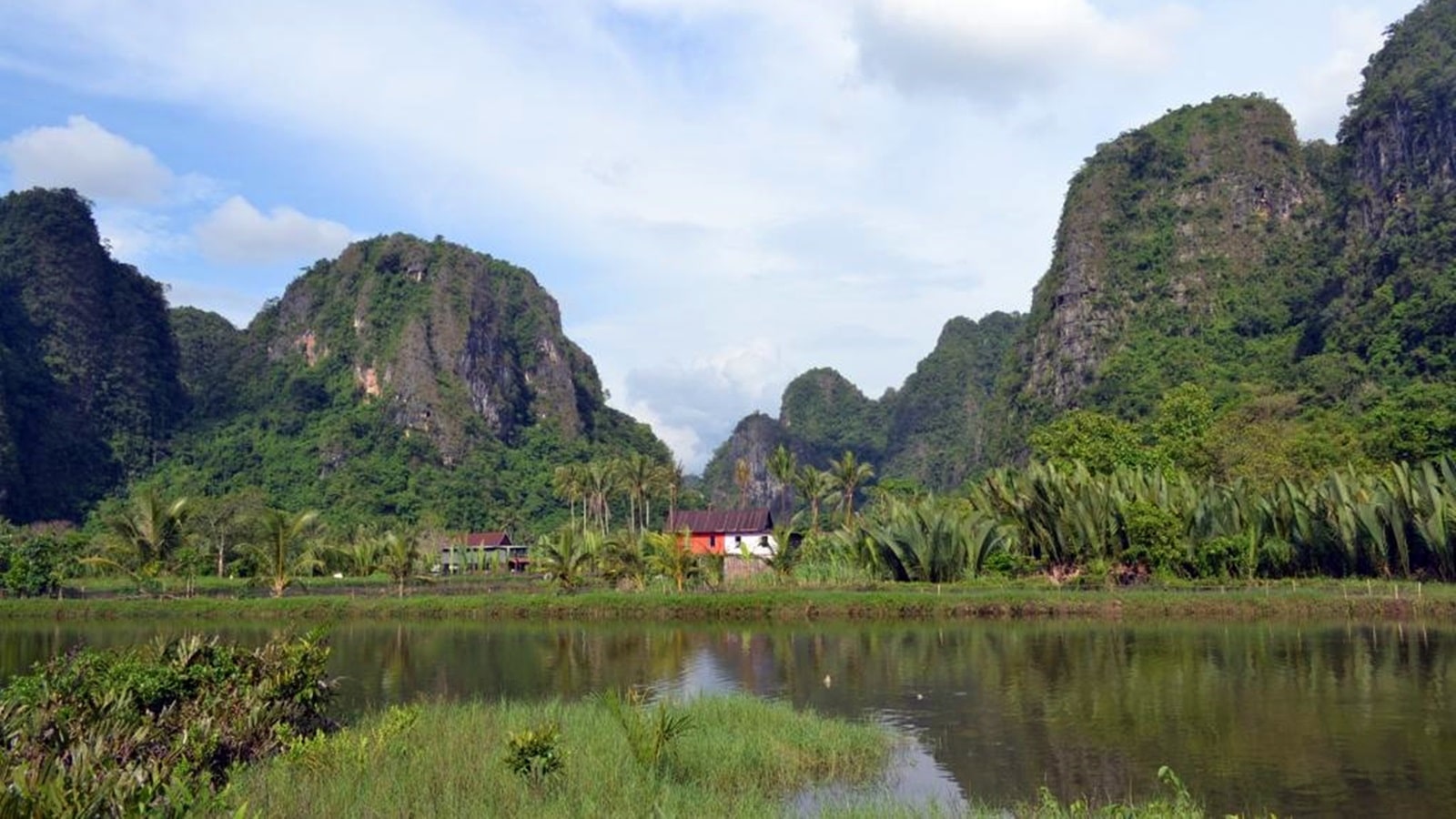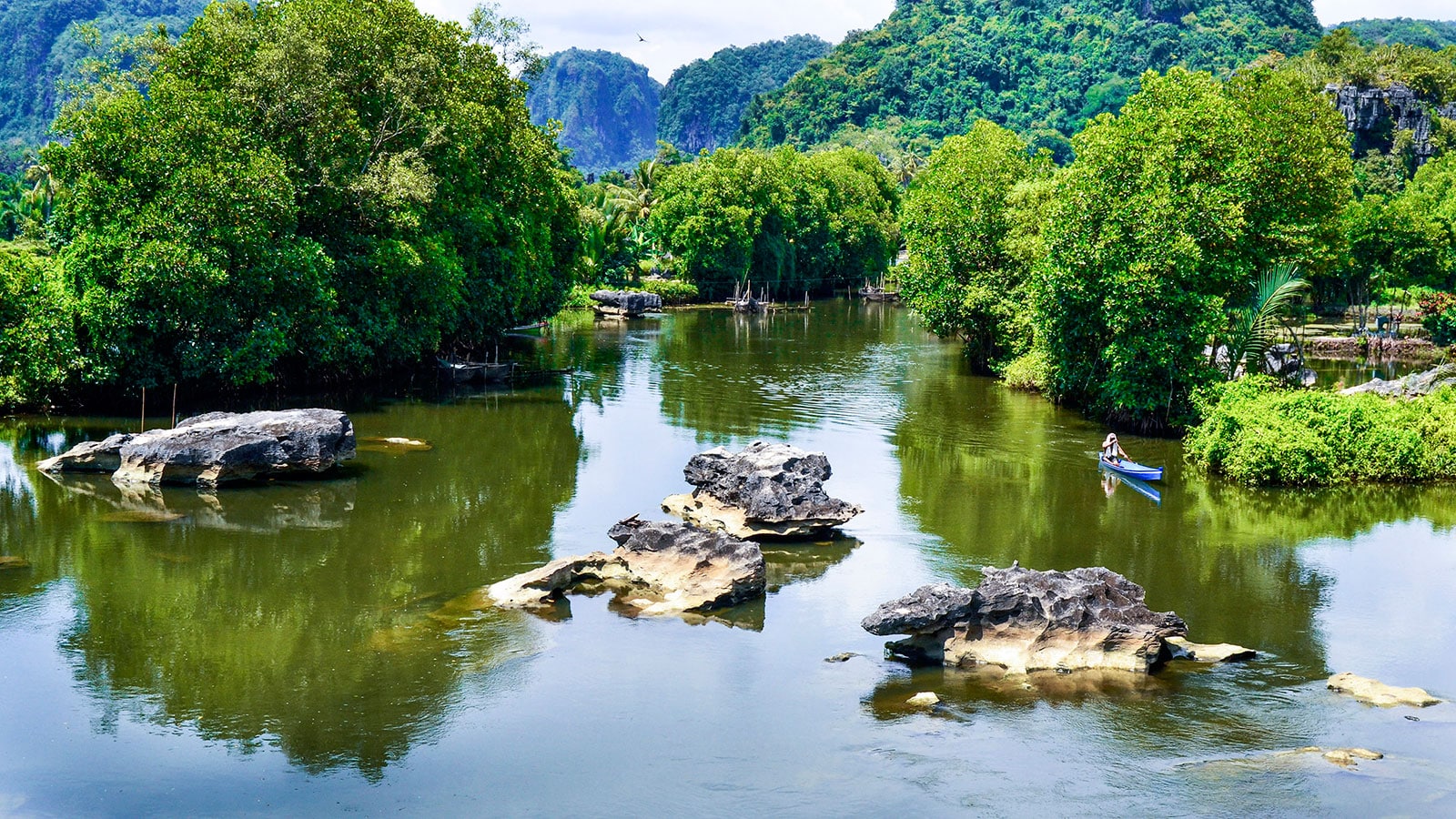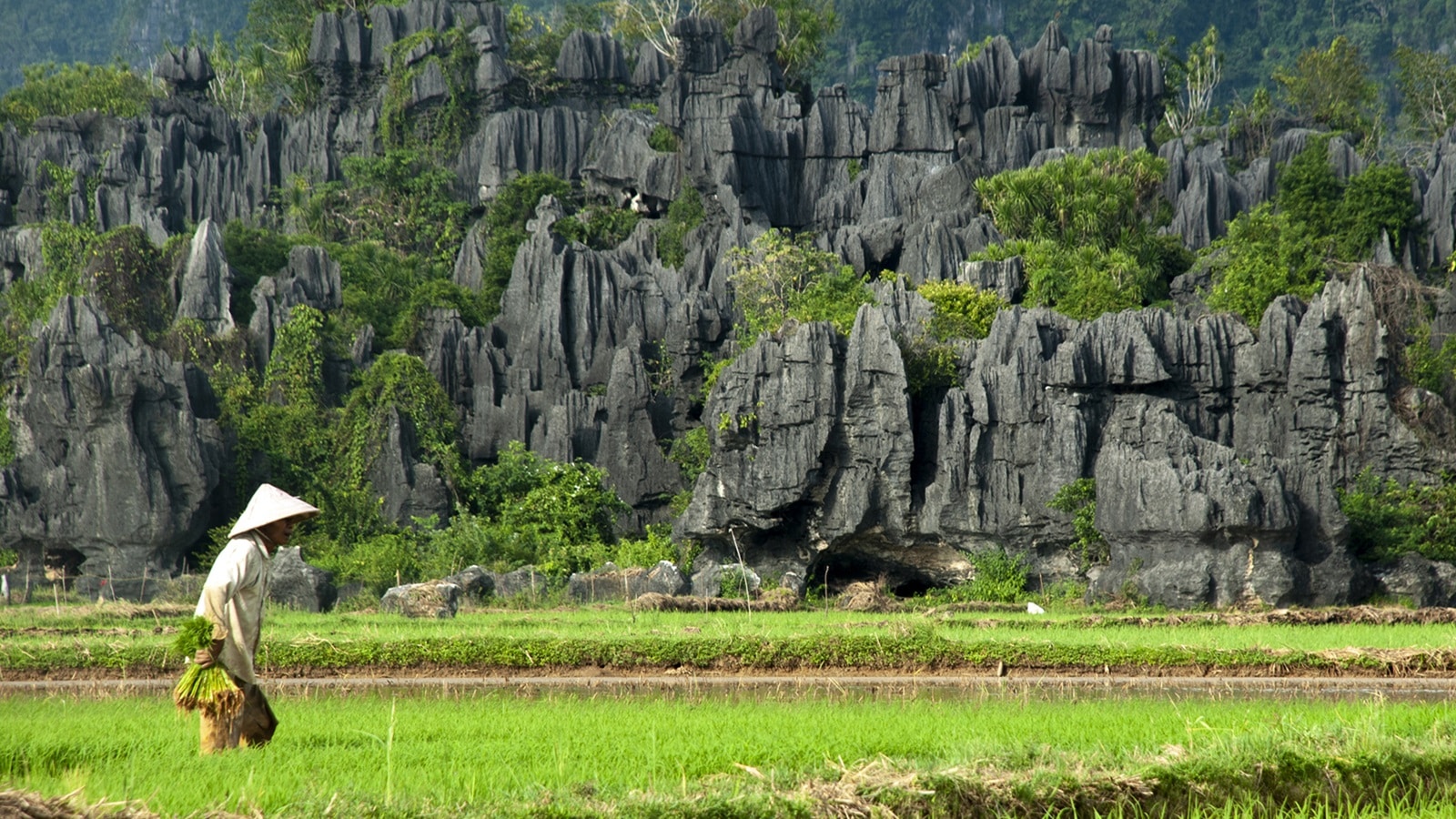 TRAIL ITINERARY
Makassar's Karsts Mountains and Village Life
Our karst tour commences in the morning at around 08:00 hrs when your guide and driver welcome you to Makassar and guide you to your air-conditioned vehicle. The approximately 50-kilometre drive passes local villages and farmers working tirelessly in their fields. Once we arrive at Rammang Rammang, we head straight to the river banks to board either a canoe or a motorized boat (to be decided on the spot) for smooth sailing through one of Mother Nature's most stunning creations. It is very hard to keep your eyes on one spot of the immense karts mountains and cliffs that surround your boat/canoe and particularly when you have your camera with you. The sheer amount of these karst mountains will keep your eyes peeled on what dooms up on your left and right.
After disembarking your jaw-dropping trip through this karst and limestone region of South Sulawesi, a sense of the real countryside is next on (y)our itinerary. Leading the way, your guide heads towards a small Bugis village, one of the ethnic minorities that has called this region their home for many generations. The residents are more than eager to share their way of life, and having a quick peek in one of the Bugis houses shows how these people live. This is one of the local experiences and being able to mingle with the locals, often seen as yet another highlight of the day, away from Makassar.
Between stops and taking pictures, we will find a comfortable spot for you and your fellow travellers for a picnic lunch in the countryside. Before the sun sets after yet another memorable day in Indonesia, we head back to Makassar and your overnight address, where you will arrive at approximately 4 pm.
Still, time to hit the streets of this South Sulawesi capital and try out perhaps one of the local Warungs for a seafood dinner?
YOU ALSO MIGHT LIKE THESE