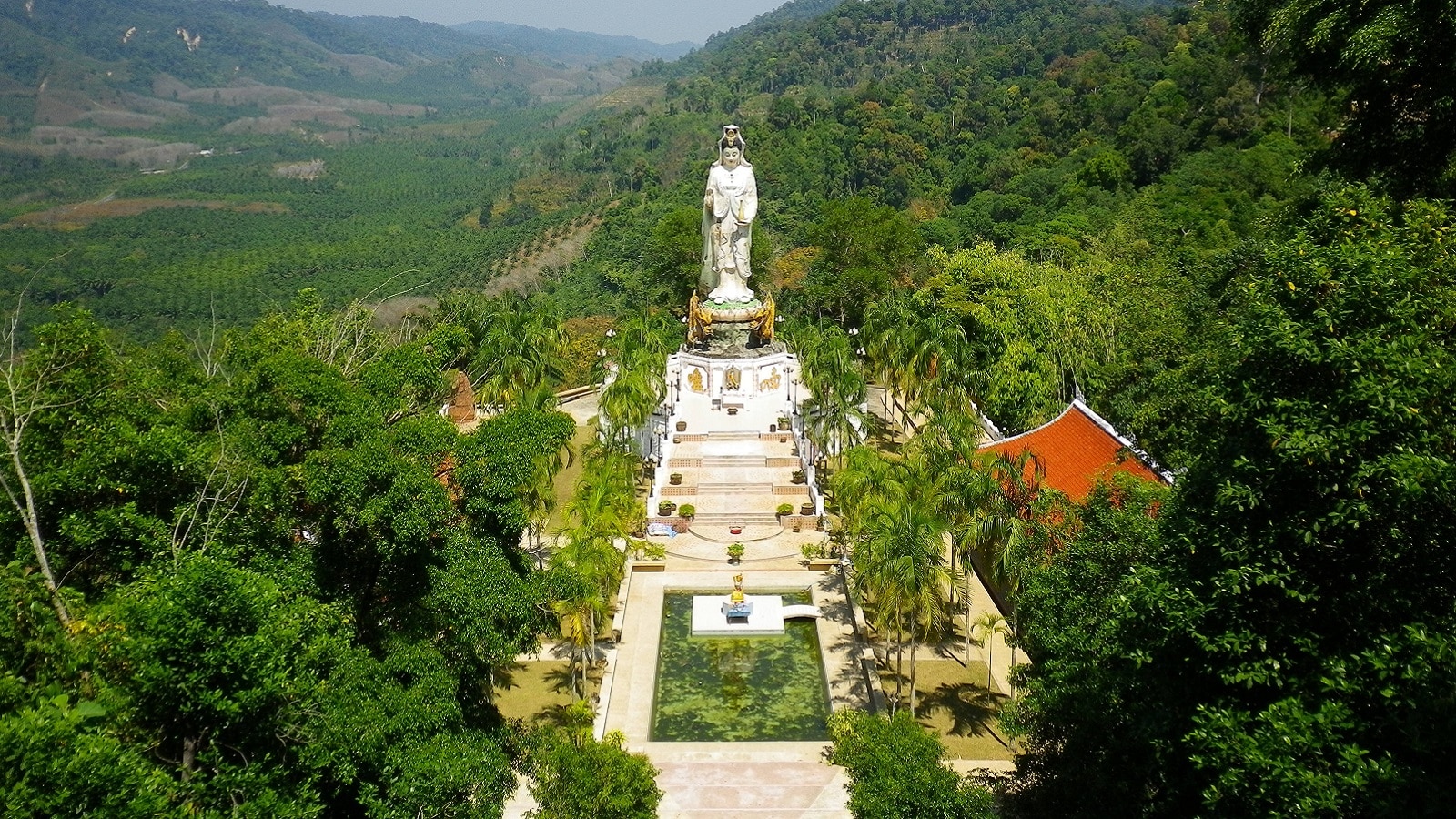 The Unique and Amazing Temples of Khao Lak
The Unique and Amazing
Temples of Khao Lak
Explore the spiritual side of Phang Nga with visits to three unique temples. Expect breathtaking
views, impressive Buddhist statues and unusual locations. End the day with a better
understanding of Buddhism and the local legends, culture and beliefs.
WHY THIS TOUR?
Phang Nga is more commonly known for its otherworldly limestone islands that rise out of the emerald sea. Yet inland there are various beautiful temples and spiritual sanctuaries, often overlooked by tourists visiting the area.
Temples in Thailand are not just places for practicing Buddhism, they are the heart of the community. The locals flock to them to seek wisdom from the resident monks and they have long been a place of education for children. On this full day, you will discover unique temples hidden within the countryside. They all play an important role in the local communities and are rarely visited by tourists.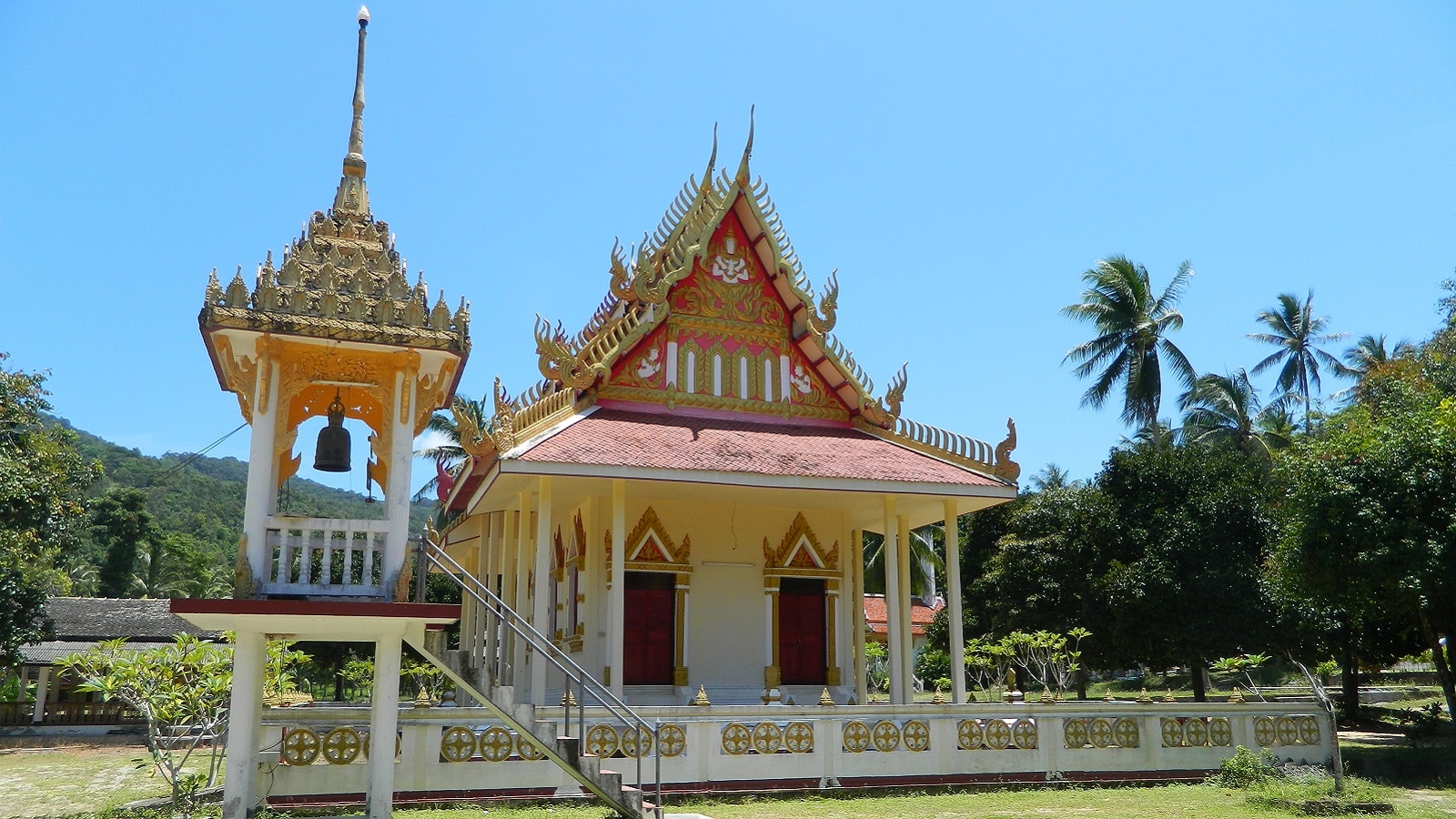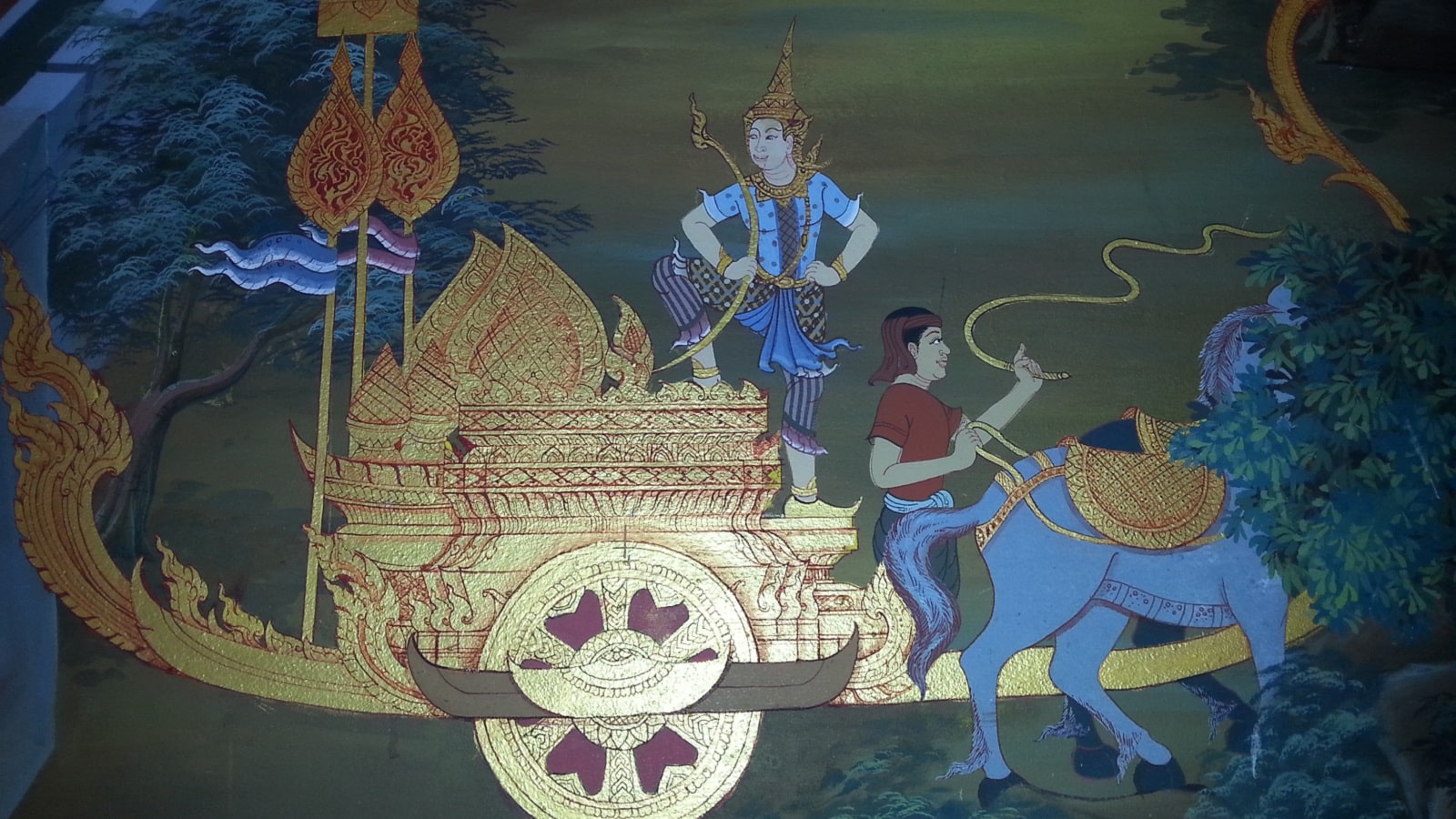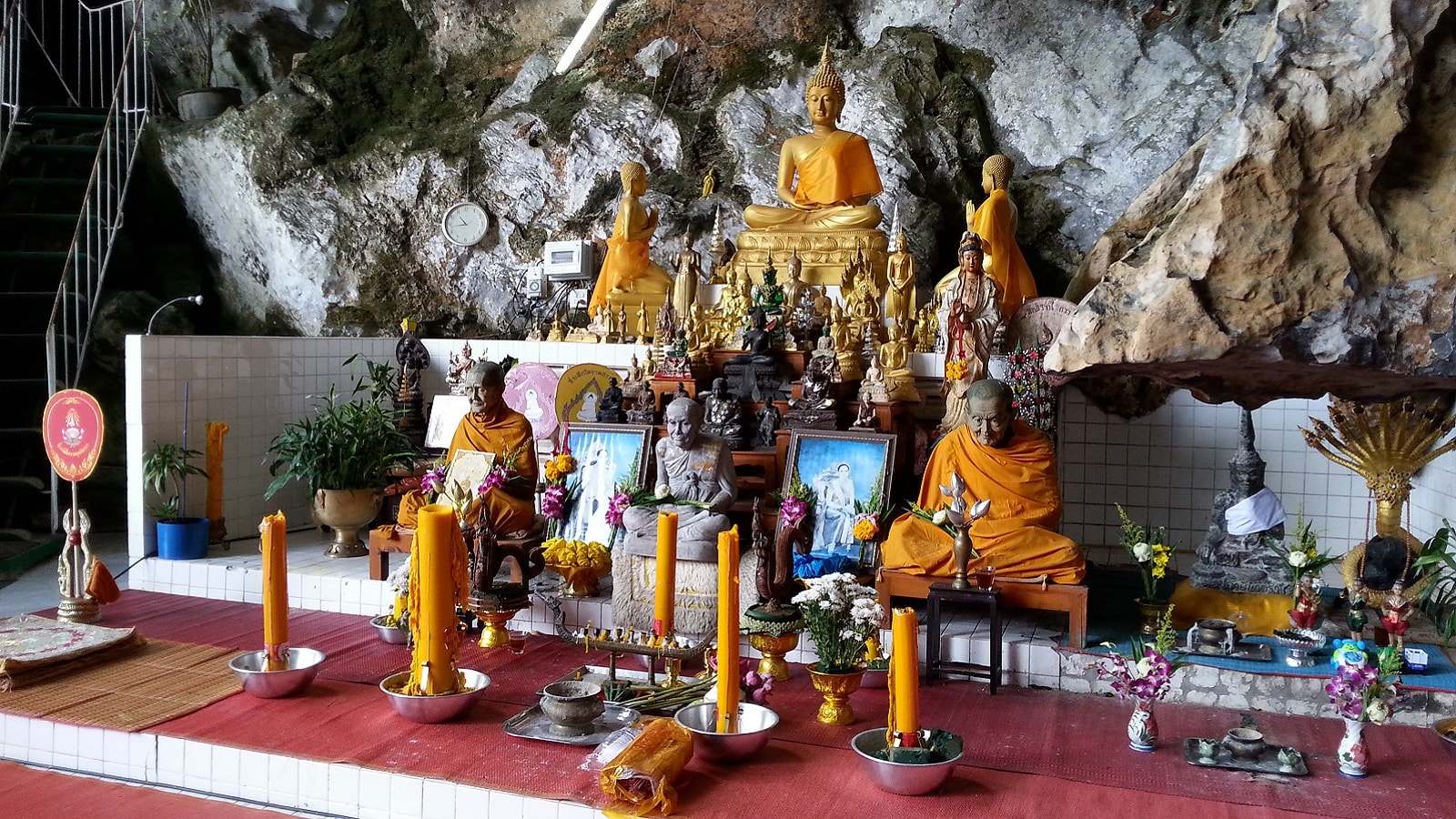 TRAIL ITINERARY
The Unique and Amazing Temples of Khao Lak
Your guide will meet you in the hotel in the morning and together you will set off to Phang Nga province to explore the spiritual side of Phang Nga. You will discover three exceptional temples and will experience a day filled with culture, religion, myths and legends.
Located high on a mountain is Bang Rieng Temple boasting a beautiful, golden Buddha image that rises above the trees. The largest temple in the province, it commands breathtaking views over the surrounding forest and mountains. The temple consists of three parts in different architectural styles and is rumoured to contain a relic of the Lord Buddha.
Another impressive place of worship is the Dragon Cave Temple. It is located within a limestone cave amid a collection of stalagmites and stalactites. Enter into the temple via the many stone steps and discover countless small shrines and images of Buddha in all shapes and sizes. According to legend, the temple has healing powers and the monks residing in the temple have become masters in concocting herbal medication for the villagers living near the temple. The serene atmosphere makes it a popular place for meditation and reflection.
Also located in a cave is Wat Suwan Khuha, one of the oldest temples in the province. Inside, you will be dazzled by a 15-metre-long golden, reclining Buddha surrounded by other religious statues and relics. Monks, and the cave's resident cats, can often be seen next to the reclining Buddha – the monks meditating and the cats sleeping! Outside the temple, watch out for the dozens of mischievous macaque monkeys roaming around.
Lunch is included at a local restaurant. The order that you visit the temples may vary and will be decided by the guide on the day. At the end of the temple exploration, you will return to Khao Lak and to your hotel.
YOU ALSO MIGHT LIKE THESE