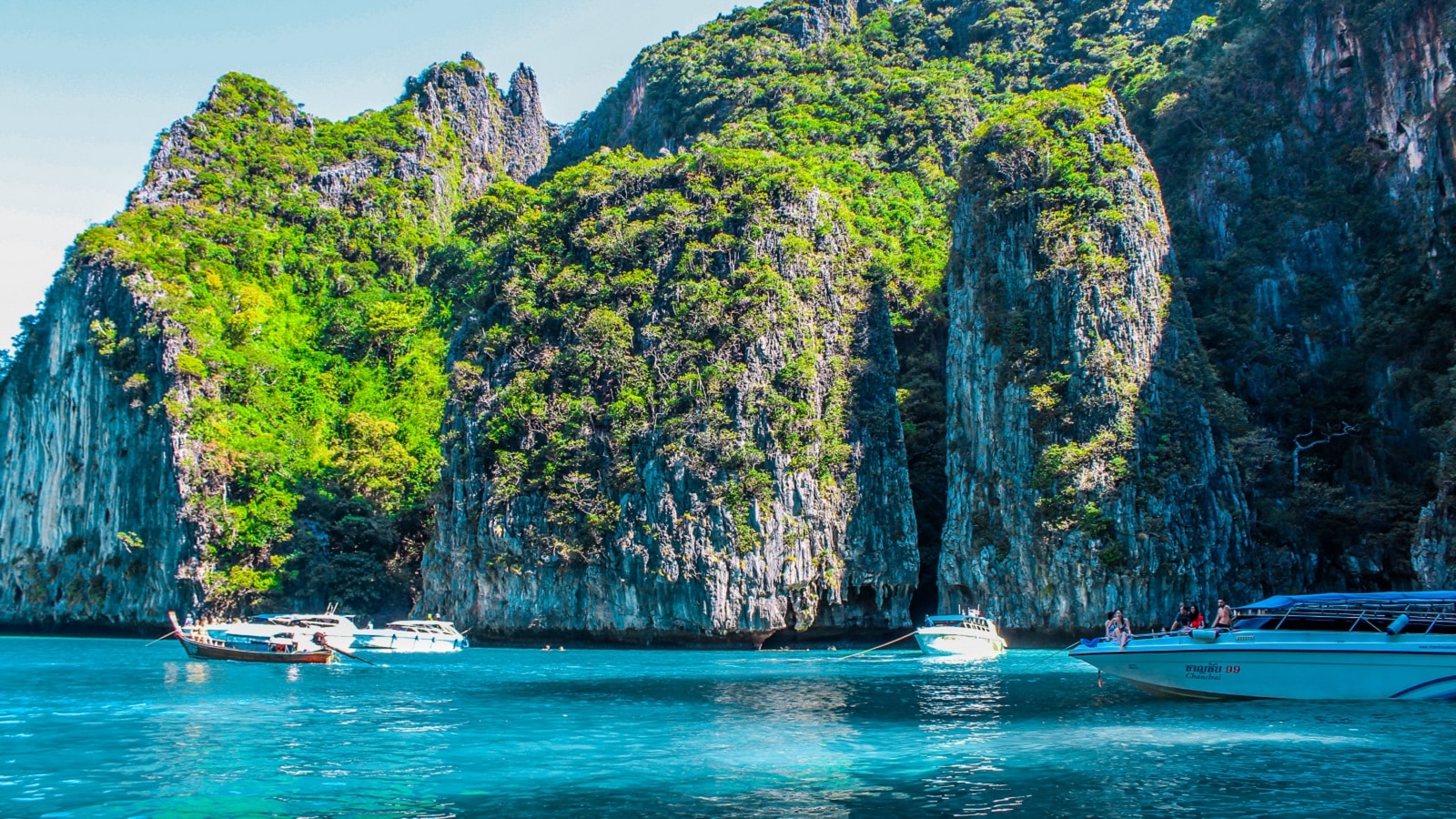 Island Hopping in the Phi Phi Islands
Island Hopping in
the Phi Phi Islands
Spend the day, swimming, snorkelling and soaking up the sun at Phi Phi Islands. Snorkel
at Bamboo Island; view ancient paintings in the Viking Cave; and experience
the beauty of iconic Maya Bay, from the Hollywood film The Beach.
WHY THIS TOUR?
 Thailand's alluring Phi Phi Islands are a short boat ride away from Krabi and within easy reach for a day of exploration. Small in size, but big in infamy and spectacular scenery, the Phi Phi Islands played a starring role in the Hollywood blockbuster, The Beach, starring Leonardo di Caprio.
Most of the epic movie was filmed in stunning Maya Bay where towering limestone cliffs surround an emerald lagoon and white sandy beach fringed with palm trees. A myriad of tropical sea life and vibrant coral lies beneath the surface of the turquoise waters – just waiting to be discovered. At this paradise on earth you have the opportunity to explore the exquisite sights above and below the gently lapping waves.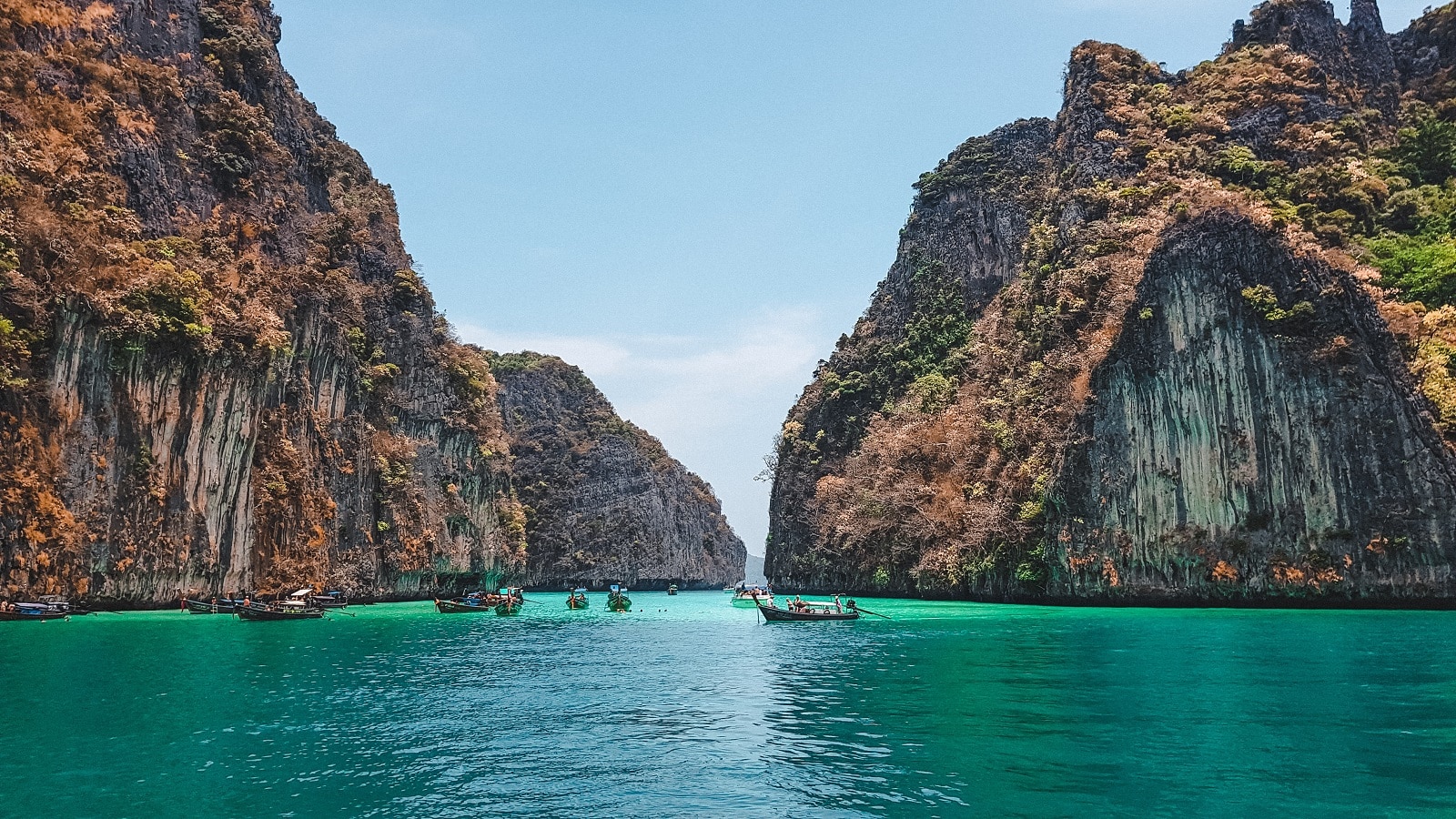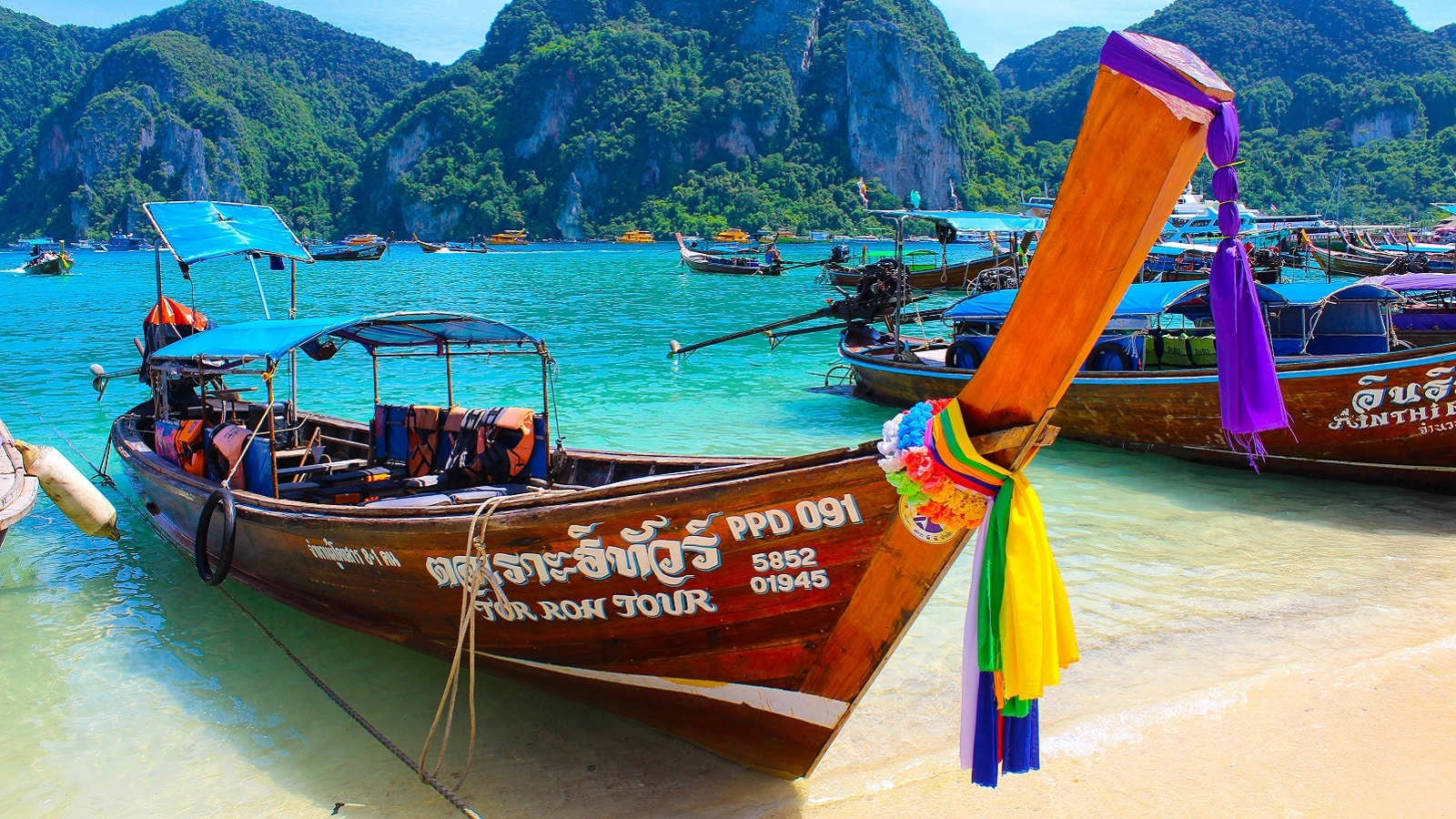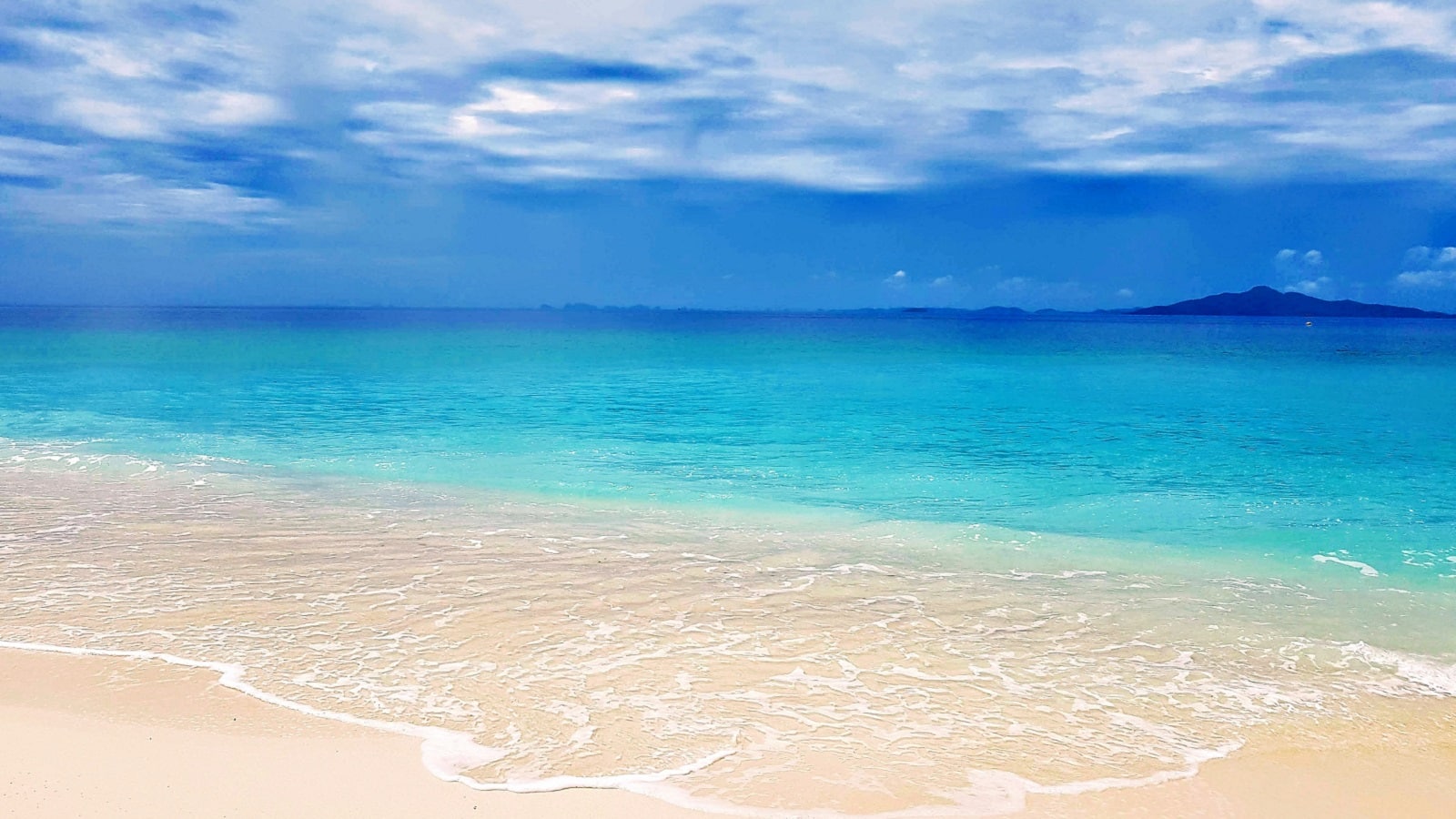 TRAIL ITINERARY
Island Hopping in the Phi Phi Islands
The guide and driver will collect you from the hotel and take you to the boat pier. You then board the boat for the start of your tropical island experience. Relax and take in scenic surroundings as you cruise over to the Phi Phi Islands. Within 45 minutes, the cliffs and islets of this National Marine Park and sundrenched hideaway will become visible on the horizon.
The boat will drop anchor at idyllic Bamboo Island. This small island is ringed by a strip of pristine sand and the centre is covered in lush vegetation, including bamboo plants. Don a snorkel and mask and plunge into the warm crystalline waters above Hin Klang Reef to experience the sensation of swimming in an aquarium.
Continue to Phi Phi Don, the largest and most popular of these picture-postcard islands. The travelers that flock here are attracted by the laidback lifestyle and beautiful bays and beaches. A delicious lunch of traditional Thai food will be served at Tonsai Bay.
On the smaller uninhabited island of Phi Phi Leh, the boat will stop at exotic Maya Bay. The famous lagoon and beach are almost completely enclosed by dramatic vertical cliffs topped with vivid green foliage. There is ample time to experience the powder-soft white sands, soak up the sun, and swim and snorkel in the exceptionally clear sea.
You can also take a peek into the Viking Cave where early cave drawings have been discovered. These are believed to have been painted by ancient seafaring people.
At the end of the tour, the boat will return to the pier where the driver will be waiting to take you back to the hotel.
YOU ALSO MIGHT LIKE THESE